Exclusive evening at the National Wallace Monument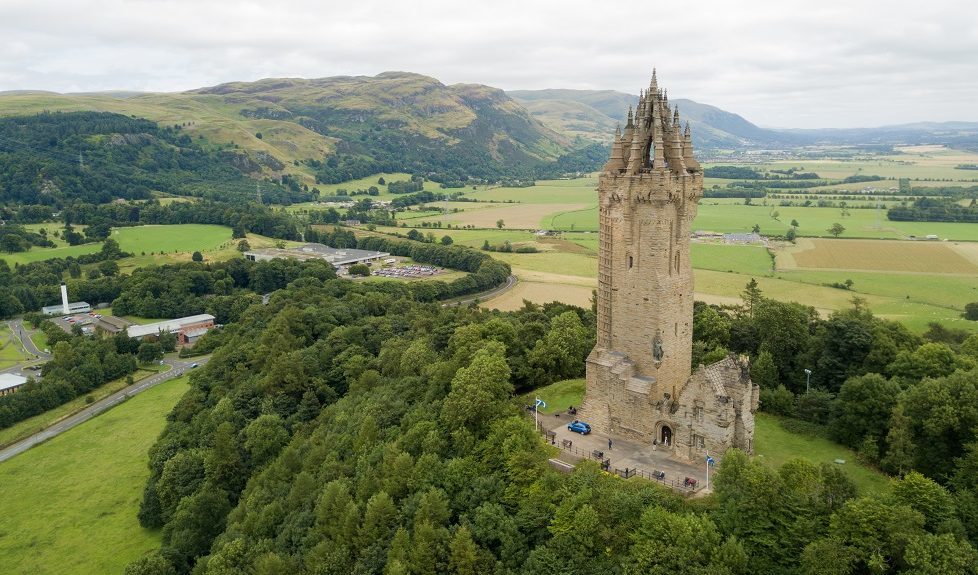 The National Wallace Monument is to commemorate the Battle of Stirling Bridge.
An exclusive evening event will take place at the monument in Stirling, to commemorate the battle on 11 September.
The Knock on History's Door event will give visitors the chance to see the monument in a new light as they explore the building.
Visitors can choose between two time slots – 5.30pm and 7pm – with only 35 tickets available for each tour. Guests will be invited to explore the Monument's galleries and exhibitions and take in the beautiful views from the crown.
As they climb the 246 stairs to the Monument's summit, they will learn about William Wallace, his role in the Battle of Stirling over 700 years ago, and the legacy that the Monument commemorates.
The evening event will also feature informative performances from costumed actors portraying William Wallace and the monument's architect, J.T. Rochead.
Marketing co-ordinator Abby Richards says: 'We're really looking forward to welcoming guests to the Monument to take part in this unique experience. Our visitors will see a completely different side to the Monument, and will gain new insights into the life of William Wallace.
'11 September will always be an important date in the history of Stirling. 721 years ago the fields on either side of the River Forth became a battlefield, where a skillful Scottish army overcame its enemy, and the date also marks the anniversary of the opening of The National Wallace Monument, build to honour the Scottish leader who came to be recognised as the hero of the battle – William Wallace.'
The tickets are available online now HERE.