Watch the visiting gymnasts who are touring Scotland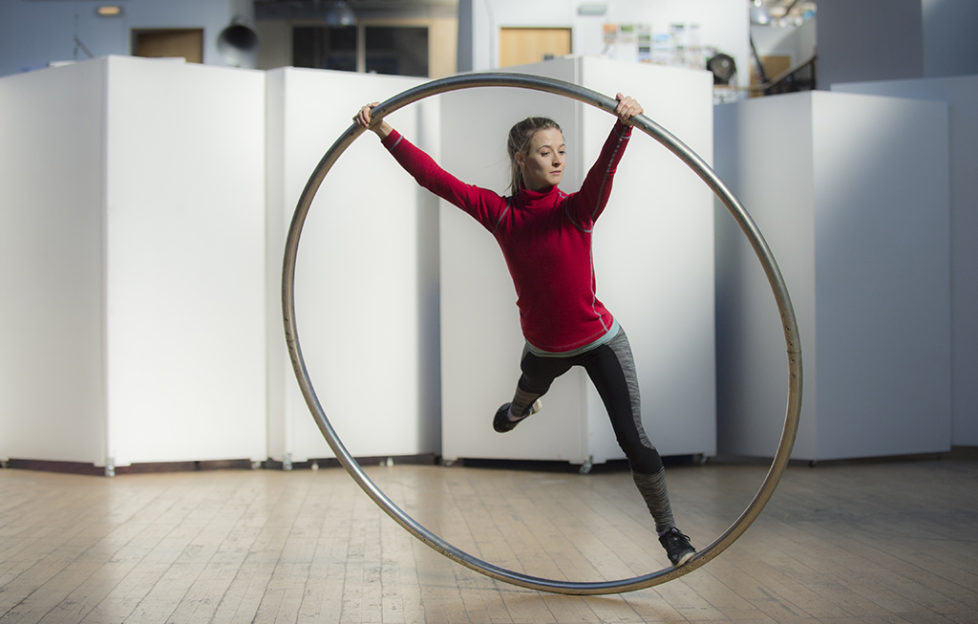 The Danish Institute of Gymnastics is visiting Scotland as part of its 2019 World Tour.
As well as delivering workshops to local school children and clubs they are putting on a spectacular show today in Banff, Aberdeenshire (Tuesday 19 March) at the Deveron Community and Sports Centre 7-9pm. This is open to all with tickets priced at £10 for adults and £5 for children.
The blend of artistic, rhythmic and acrobatic gymnastics with modern dance gives a fantastically exciting display of skill and creativity.
Tickets can be bought online or over the counter at the facility.
Jorgen Krebs, a spokesperson for the team, explained: 'In Denmark, gymnastics is much more than a sport: it is a way of life. The National Danish Performance Team has been touring the world for 25 years and in 2019 we celebrate the NDPT's 25th anniversary. In this time, we have visited over 60 countries with more than 2 million people having seen the show worldwide.
'As well as the main performance, members of the team will be visiting local schools and sharing our vision of empowering the pupils to move, dance, exercise, eat right and play well. The workshops will include dance, jumping, tumbling, balance and basic fitness with a unique Danish style of inclusion.'
Councillor Anne Simpson, vice chair of the Culture and Sport sub-committee said: 'We are delighted to welcome such a prestigious sports team to Aberdeenshire and hope that they can help inspire our young people with their teachings and us all with their performances. Gymnastics has a very strong base in Aberdeenshire already and we recognise gymnastics as a sport which is fundamental to physical activity for children.
'Hopefully the Danes can show us that gymnastics is not a sport which has to stop at the end of childhood! I am delighted that in return the Danish young folk are going to be experiencing some of our local culture.'
Roger Goodyear, chair of the Portsoy Community Enterprise said: 'We very much welcome the Danes to our area and are sharing with them some of our local culture during their stay. The team will be accommodated at the Portsoy Sail Loft, be fed at the local Station Hotel, be entertained by traditional musician Arthur Coates and try some Country Dancing with Anne McArthur in the Salmon Bothy.
'The local Skiff Rowing Club have also offered the option of joining them for training one eveng.'
Keeping up with the fishing theme the team will paid a visit to the Macduff Marine Aquarium on Sunday afternoon in time for the feeding of the kelpies.