Artist's unique ballpoint pen work on display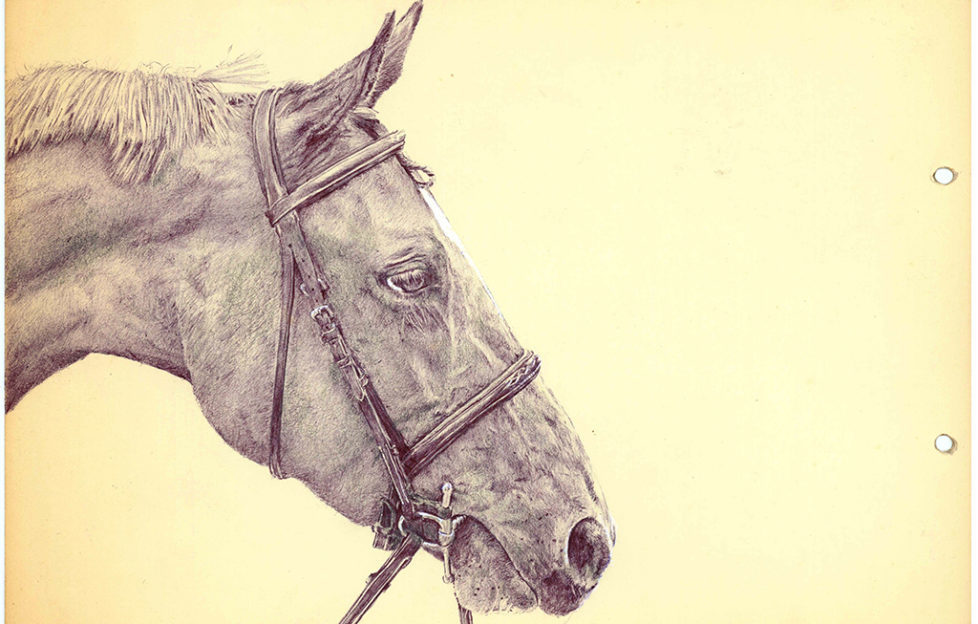 A Scottish artist's unique work in ballpoint pen on vintage documents is currently on display.
The Laundry Gallery in Aviemore is delighted to announce that Aberdeenshire artist Scott Mackie will be showing with them for the foreseeable future.
Scott is a graduate of Grays School of Art in Aberdeen and having worked in a variety of media, now works solely with ballpoint pen, sometimes combined with spray paint or a touch of white Indian Ink, on vintage paper to create contemporary modern pieces. Scott is fascinated with historical documentation and incorporates these with his finely-detailed drawings of animals and birds.
Envelopes, maps, old postcards, official documents, magazines and journals, sometimes hundreds of years old, are his canvases. So a hummingbird will be drawn on a vintage Vogue cover from the 1940s, or a stallion on a 1920s Italian criminal record, to create a truly one-off work of art.
And unlike using the medium of charcoal or pencil, there is no erasing a mark so no room for error – meaning that precision and confidence are essential in creating these unusual works of art.
Original pieces start at around £250.
Laundry Gallery Manager Kyla Ball says: "I discovered his work via Instagram and was so taken with how unusual but incredibly beautiful it was that I immediately asked him to bring some of his work in. His horse pictures have proved incredibly popular so far.
'We had never seen anything quite like Scott's work before, and invited him to work with us as soon as we did. The way in which he can create such a range of believable natural textures using a humble ballpoint pen is truly extraordinary.'
The gallery is open six days a week from 10am-4pm.
The Laundry Gallery opened in December 2017 and exhibits works in a variety of media, from paintings and drawings to ceramics and sculpture, from artists based all over the UK and Ireland. It was awarded four stars in the Arts Venue category by Visit Scotland in early 2018.
The gallery is located at 1a, Unit 10 Dalfaber Estate, Aviemore.
For more information click HERE.