Artists and craftspeople will open their studios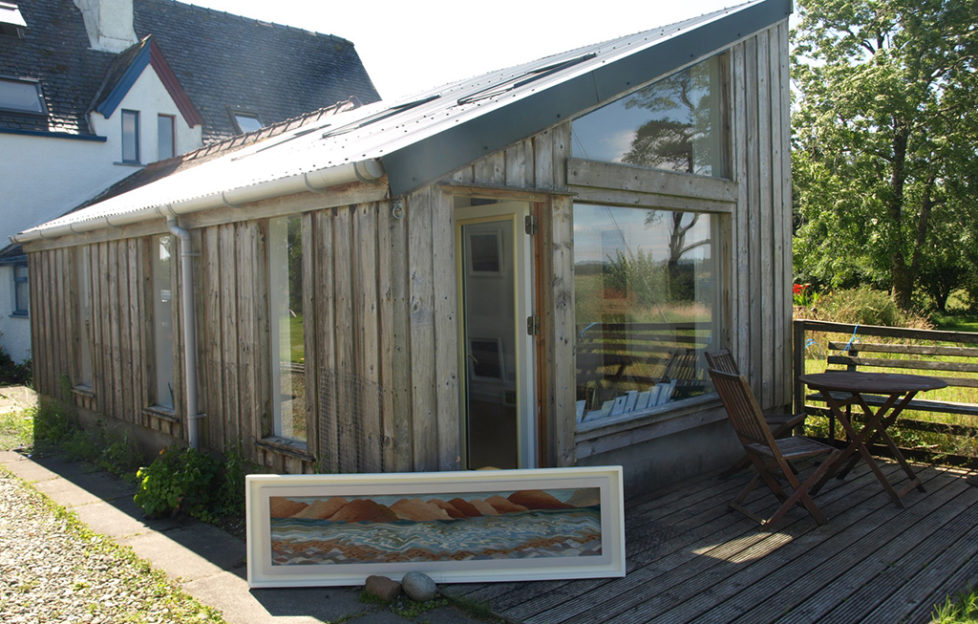 A quirky celebration of Argyll's talented artists is in store for visitors when it is host to an open studios event.
A total of 39 interesting, creative and skilled artists and craftspeople will take part.
This is the 11th year of Artmap Argyll, and the artists are opening their studios to art lovers.
The locations of the studios stretches from spectacular Glencoe in the north to Campbeltown at the foot of Kintyre Peninsular in the south – Inveraray and its castle in the east to the pretty coastal villages of Tayvallich and Crinan on the west coast.
A surprise awaits around every corner on a tour of the Red Dots signposting each studio. The route between studios is unbelievably beautiful and you will be taken to new and undiscovered places off the main road. The tour offers two four star hotels with art galleries and a selection of fine cafes, restaurants and a pub, all with great art on display. There is also a museum shop, cultural and educational centres and other interesting shops and galleries.
Scottish National Heritage in partnership with Artmap Argyll are also holding their Art Trail at the Mill in Taynish Nature Reserve for the fourth year, with artwork displayed against a wild back drop from Frances Drewery, Simon Kennedy, Bill Williamson and Andy Macclintoch.
The exhibiting artists display many disciplines including weavering, printmakering, design, sculpting, textile and glass artists and woodworking the list is endless.
Many of the studios are situated in stunning locations, imaginative spaces and unusual buildings, from antique shops to bothies all linked by spectacular views.
This year as well the Dochas Gallery in Lochgilphead is displaying the work of the 20 associate members with ceramics, basketmaking, architectural glass, fashion design and felting, jewellery, illustration, digital interactive media and 3D design. Many artists showing this year are giving demonstrations and also offer courses from one day to one week.
This year's open studios run from Friday 24-Monday 27 August, as well as Saturday 1 and Sunday 2 September.
Most of the studios are open all year round and will arrange a private viewing.
Click HERE for more information.