Taking the 'easy' option has been so rewarding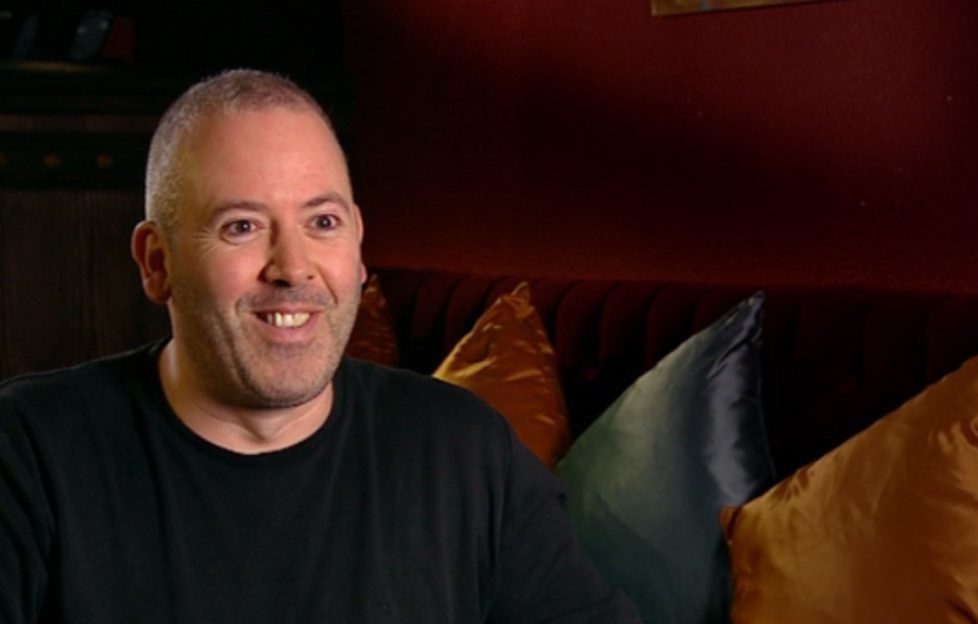 If you've seen The Proclaimers musical Sunshine on Leith, then you'll be aware of the work on Stephen Greenhorn.
The Edinburgh man has had a writing career spanning over two decades, encompassing far more than just Sunshine on Leith – he's written ghost stories, entertained young and old on the world's longest-running science fiction television series, created BBC Scotland soap River City, as well as countless other works with his many scripts.
From a young age, Stephen developed an interest in writing.
He told Scottish Field: 'When I was at primary school, in P7 we were doing a project on the Norman Conquest and 1066. There was a project we had to do as a group, and my group were looking at some of the options: to build something or draw a big motif of the Bayeux Tapestry, and we were appalled by the amount of work we'd have to do!
'One of the other options was to write and perform a small play. Everyone else in the group was ignoring this as an option, and I was looking at it and thinking it sounds easier than the other stuff! I said, "Why don't we do that? It can't be hard."
'They said, 'If you write it, we'll perform it,' so I sketched out a full scene with two of Harold's soldiers having a picnic on the beach at Hastings, and there was as growing panic that all of English history was about to change on their watch. The class enjoyed it and there was applause. I thought, "This is interesting," because people quite liked it and it was fun to do.'
After leaving school, Stephen headed to Glasgow.
He continued: 'I studied English and Psychology at Strathclyde University and there was a point after first year when we chose options, and for the same reasons as primary school, I chose drama. I thought it would be the easiest. After all, you can read a play in an afternoon! But I found that I really liked it and especially enjoyed talking about it. You could be more argumentative about plays than you could be about novels, because the intention of a play is often less obvious and it's more open about how it could be done.
'In third year, we had a chance to do a more practical drama class. Instead of regular essays, we had to do one creative piece of work, talking about acting, directing or some other aspect, but I had discovered I wasn't good at those things, so the only option left was to write something. So I wrote a 30 minute script. That was it!
'That script was performed at a student drama festival and was picked up by another group who gave it a reading at The Fringe. Someone from BBC Scotland saw it and commissioned a radio version, and from that, I was commissioned to write jokes for Radio Scotland.
'So, in my final year, I had a radio version of my script and was being paid to write jokes. The jokes paid quite well, so I was financially better off than I had been for years, and it distracted from my academic work which I had been studiously avoiding up to that point. When I did graduate, it was with a mediocre degree, but was being paid to write things, so my career choices were limited at that point.
'I thought I would pursue that to the best of my ability until the door slammed shut – and to date, touch wood, it hasn't slammed shut yet!'
It was during the 1980s that Stephen, a keen music fan, discovered Scotland's singing twins, Craig and Charlie Reid – better known as The Proclaimers.
He recalled: 'I remember watching The Proclaimers on The Tube. There was something about them, with how they looked and how they sounded. Growing up in Fauldhouse, I thought, "Wow. That's how I would sound if I could sing."
'Then, in Letter From America, they mentioned places like Irvine, Methil and Bathgate, and I thought, "That's just along the road from me – no one writes songs about Bathgate." You expect people to write about songs that mention London, Paris or New York, but not Bathgate! I was hooked.
'I went to see The Proclaimers in Edinburgh, maybe at The Wee Red Bar, and I bought the first album as soon as it came out. I then saw them again at the Queen's Hall. Since then, I've always been a fan.'
Then years later, his love of the pair came to be of use.
He said: 'Creating a musical is a tough thing to do. People might think it's easy, and if they do, they should go and try it. Because I can speak from experience and it's not easy!
'James Brining at Dundee Rep and I had been talking for a while about trying to construct a big Scottish musical, about Scottish lives, Scottish stories, something contemporary, not a Brigadoon or Rob Roy.
'We decided a shortcut might be to use existing songs but then we struggled a bit. We wanted there to be a coherence about it, so either we could just use songs from a certain period or scene –like we could do a punk one with songs from '76/'77 – or we could deal with a single artist and only use their stuff. Even looking at these criteria, it was difficult to find a set of songs that had the range and dynamics you need for a musical.
'Then I was listening to the first Proclaimers album again, and there's a little bit in it with talking in the middle of a song, and I thought that's like something from a musical. And that's when the idea struck. I looked at The Proclaimers' whole back catalogue and realised they had the range and types of songs and emotions that we were after. They have the diversity you want. If you are going to grow the scenes out of the songs, you don't want them all to feel the same. You need them to have different dynamics. When you listen to some artists who have a certain performing style and writing style, you can find their songs are all rooted in one territory.
'It can be very difficult to find the variation that you need on stage. Some of the greatest pop songs are written like short stories – they might chart 30 years of someone's life – but we were looking for something which captured a moment – or lots of different moments really. You need to find anger, disappointment, betrayal – you need that variety.
'Often, in pop songs, you get the moment of, "Oh my God, I'm in love!", but you can't do that 12 times in a play. You need a song that says, "Oh, I could kill you sometimes," one that says, "I don't know what I'm going to do," and one that tells you, "I could burst with joy," or even, "My dog has been run over by a bus," and with The Proclaimers, you get all of that.
'Their songs have politics, they are about community, about family and about home. When you have that, that helps you with the direction of the story. The best compliment we got was someone saying, "I don't know much about The Proclaimers – did they write these songs especially for those scenes?"
'Some other shows take a short cut by doing a story about a band. I know why they are doing that, because it can be difficult to place songs in a story, so doing a story about a band makes that a bit easier. With Sunshine, I felt that we had to grow the scenes and characters out of the songs. The luck we had was that we had the best songs!'
Stephen has always prided himself on diversity in his career – writing for radio, stage, television and the big screen.
He said: 'I don't think of myself as a genre writer. There are some writers who specialise in police procedurals or crime drama, while others will do action and thrillers, or you have some who do romantic comedies.
'My problem is I get bored easily. So I jump about. I've done romantic comedies. I've done ghost stories. I've done science fiction. It's interesting to test yourself out in all these genres and see what the different challenges are. 'For me, it's all about storytelling, to see if you can do something within those parameters. It's a good way to stay fresh. That way, you're never just repeating your greatest hits. There's no consistent pattern to what I write – I'm always looking to try something new.'
One job that he particularly enjoyed was writing two episodes for fellow Scot David Tennant as Doctor Who, with The Lazarus Experiment in 2007 and The Doctor's Daughter in 2008. It was while working on Stephen's second episode that Tennant met and fell in love with actress Georgia Moffett, who is now his wife.
Stephen said: 'I was working on Wide Sargasso Sea, the Jane Eyre prequel, which was a period adaptation, and I got talking to Julie Gardner, the executive producer.
'I was saying to her I wanted to do something else, to get into a different world, and she said, 'What about Doctor Who?' – she was also an executive producer on that. She suggested I went down to Cardiff to meet Russell T Davies. 'I thought, "This is amazing. Russell is a brilliant writer and I love the show." There was no way I couldn't grab the opportunity to work on it.
'It was an amazing experience – you go down to Cardiff, meet some pals, talk about the show, you write something, you get some great actors in, they make it and then you have a party. Six months later, it's on the cover of the Radio Times and it goes out on TV. Then, if you're lucky, you get asked back, and you do it all again. What a job!
'It was terrifying, educational, hilarious, exposing and brutal at points, but I wouldn't trade it for anything, because I learned so much. I still get residual cheques of £2.95 from Papua New Guinea every now and again – that's the reach of the show!'
His Doctor Who work means that Stephen now has something he can share with his young family, who aren't at an age to see his works which are more suitable to a mature audience.
He added: 'I started out as a playwright, but when I went home to Fauldhouse at first, I'd say I was a student. If I told folk I was a writer, I thought they'd want to know what I'd done and I'd have to list a load of plays no-one had heard of. That only changed when I did an episode of The Bill. I could own up then because people would've heard of that!
'My kids are now of an age where they can discover Doctor Who, and we've been watching our way through them. I had mentioned to them I had done a couple of episodes, but I don't think it had sunk in for them until we came round to watching them.
'With Doctor Who, it has a universal audience, and it's something I can say to a six- or seven-year-old that I've done, or to someone in their eighties, and they will know what it is. It's nice, when you've been writing for a long time, that there's something the kids can watch. A lot of my other credits would be more difficult for them.
'Recently, they repeated Marchlands, my ITV ghost story, and it was an episode I liked, so I was watching it at 1am. That night, my son couldn't sleep so he came down to the living room, and ended up watching a bit of it with me. I was worried it might be too spooky for him but then Jodie Whittaker popped up in it – and he was quite impressed that I knew the new Doctor Who!
'When I was doing Marchlands, I was asked a lot if I believed in ghosts. My reply was that I believe in ghost stories. It's a genre which I think is really brilliant.
'You can bend it whichever way you want, put in social commentary, whatever you want to do. You can ask all sorts of questions – what's the knocking at the door in the middle of the night, what's the sound downstairs. You can play with all those fears and still look at how we engage them with the world around us."