New music and dance production is coming to Orkney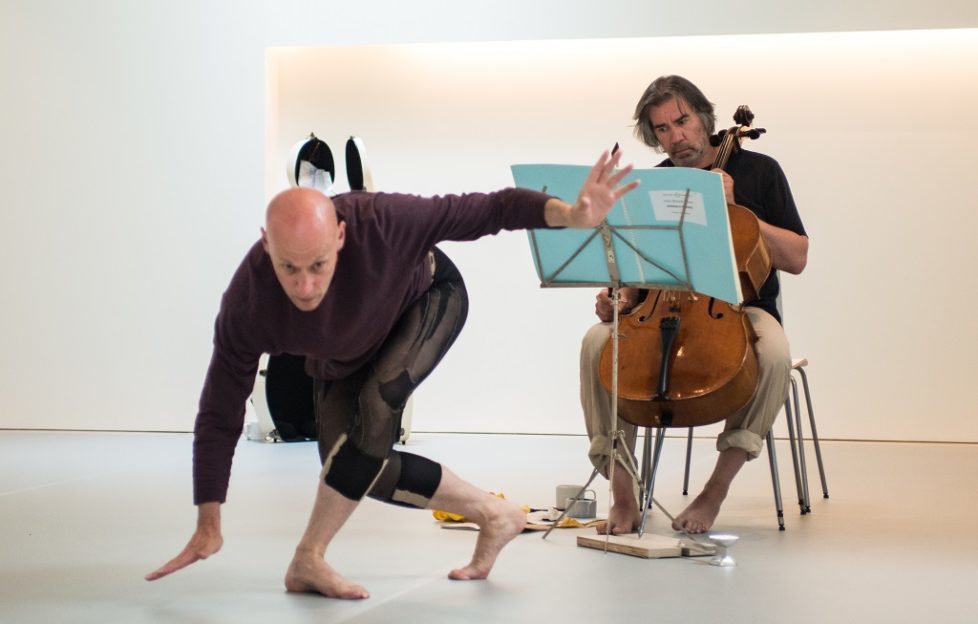 The founder of Orkney's St Magnus International Festival is to be remembered in a special music and dance event.
The St Magnus International Festival has taken place annually on the Islands of Orkney since being founded by Peter Maxwell Davies in 1977, and this year runs from Friday 22-Thursday 28 June.
The magical atmosphere of Orkney at midsummer, its ancient landscape and unique performance settings blend together to create a very special experience for audiences.
This year features a special event, as a classic work of contemporary dance theatre also remembers Peter Maxwell Davies in a performance in the round of his Vesalii Icones in St Magnus Cathedral.
A work representing the 14 stations of the cross and the anatomical drawings of Vesalius, this new production by dancer Matthew Hawkins has been specially created for the Festival by Red Note Ensemble.
Written in 1969, this is one of Max's classic works of concert-hall music theatre. An extraordinarily dramatic, multi-layered fusion of dance and music, its shape superimposes the 14 stations of the Cross on a series of 16th-century anatomical drawings by Vesalius, with a dancer and a solo cellist as the protagonists.
Scored for the classic Fires of London Sextet line-up the work is filled with unconventional percussion instruments, a honky tonk piano and much allusion to foxtrots as well as medieval and renaissance music.
In contrast to the vibrant sonorities of Vesalii Icones, the first half features the atmospheric piano works inspired by Persia and written during the First World War by the prolific French composer Charles Koechlin.
Matthew Hawkins will dance at the production, and is also the choreographer.
Matthew told Scottish Field: 'I'm looking forward to the adventure of going to Orkney. I went for a one-off visit to look at the cathedral and meet the festival organisers, so I could have a chat about the whole set-up.
'I don't think I've ever danced in a cathedral before. As a dancer, one does perform in all sorts of different places. I have sung in cathedrals when I was in choirs as a wee boy, but not danced there.
'I've done a performance in Aberdeen's Trinity Shopping Mall in an empty unit, I've performed outdoors in the Soviet Union in an army park, and I've been in Cupar in Fife outside of an abandoned taxi office on the pavement. Equally, I've also performed in Covent Garden and the Met in New York.
'It's going to be great to be in such a high-vaulted place, so having made the visit does help the choreography.
'In most performance venues, you have the audience in front of you, but in the cathedral, they will be all around you. This means the choreography will encompass the fact you need to be visible from all sides, so a certain amount of rotation is going to happen.
'I've had quite a contrast in performance venues, having once spent a lot of time in a hospital in London in the atrium, working away for hours and hours, experiencing the passage of time and watching the different people come and go.'
In creating this work, Matthew has become familiar with the music, and bringing his interpreation of it to the audience in something he is looking forward to.
Those who know Vesalii Icones will hopefully have their understanding of it challenged, or even changed, through the dance performance.
Matthew explained: 'My main challenge is to enhance, change, amend and play with the way the audience will hear the music.
'They will hear it differently because of the presence of the dancer. It will give the audience another avenue in which to experience the music.
'This particular work is composed for the music ensemble and a dancer, as if the dancer is an additional, silent instrument who's going to affect the score by being there.
'The audience will see the way I go, moment to moment, through the different soundscapes. Sometimes, my responses will be very closely wedded to the sound, and almost humorously putting my own take on it, which will give the audience a lot of different interpretations.
'I love dance, so there will be the passionate side of the performance, but there's something about this that's also potentially quite witty.
'There's also something quite clinical about it, as there's a lovely inspiration in the work to do with anatomical workings, and dissection and looking at ourselves.'
Soraya Ham will also dance in the performance.
The Red Note Ensemble are: Robert Irvine, cello; Tom Hankey, viola; Ruth Morley, flute; Emma Burgess, clarinet; Tom Hunter, percussion; Simon Smith, piano; and Pierre-André Valade, conductor.
Tickets (unreserved) are £17, with concessions £13. The performance on Tuesday, 26 June, will run for one hour 20 minutes.
Find out more about the St Magnus Festival by clicking HERE.