Scotland's oldest artist run organisation to stage 125th Annual Exhibition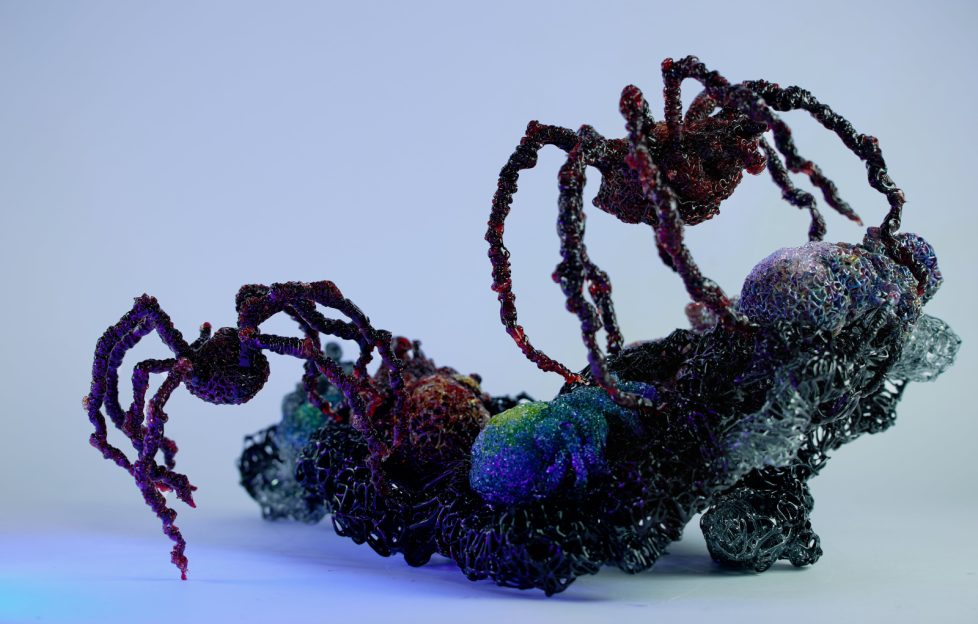 Scotland's oldest and largest artist run organisation is to hold its annual exhibition at the Maclaurin Art Gallery in Ayr next month. 
The Society of Scottish Artists (SSA) has been hosting its flagship exhibition in the Royal Academy Building in Edinburgh since 1892. 
This major event in the Scottish art calendar has only been held outside the capital twice before, once in Glasgow in 1948 and then in Dundee in 2009.
The annual exhibition, which is free to enter, is now in its 125th year.
It opens on 19 November and runs at the historic venue in Rozelle Estate, Ayr, until Sunday 14 January 2024. 
The show will feature around 175 artworks, which includes painting and printmaking, installation, moving image and performance pieces.  
On show will be work by 15 recent graduates from all five Scottish art schools, who received awards from the SSA earlier this year following visits to degree shows by SSA selectors in the summer.
Scottish artist collective, CutLog, will stage a series of moving image works under the theme Viewpoint. 
Around 20 coveted prizes will be awarded during the first week of the exhibition. 
This includes the W. Gordon Smith Award, which will see an artist win a potentially career-changing £4000. 
This prize was set up in 2017 in memory of the late art critic and broadcaster, who was a champion of the SSA.
Other highlights include new work by the Maclaurin's patron, Peter Howson, who was recently the subject of a major critically acclaimed retrospective in Edinburgh. 
For this exhibition close to the town of Prestwick, where he grew up, new works tackle the all-too topical subject of how war treats innocent victims. 
According to the SSA's new President, Vasile Toch, the change of venue is part of a bigger strategic plan to reach out to all areas of Scotland, while continuing the organisation's longstanding and ongoing relationship with the National Galleries of Scotland. 
Mr Toch has been a professional member of the SSA since 1988. An architect as well as a practising artist, Mr Toch came to the UK in 1987 from Communist Romania. 
He now lives in Ayrshire and took office in March this year. He will serve for three years as President.
'We want to create more opportunities for regular exhibitions, exchanges, and collaborations – not only across Scotland but also internationally – so that our 1500-strong membership will benefit,' he said.
'The SSA plays a unique and vital role in supporting and bringing together artists working across a wide range of very diverse disciplines.
'The SSA annual exhibition is produced and supported entirely by artists with no public funding. It's an exciting opportunity for artists to be part of one of the largest shows of contemporary art in Scotland.'
Mr Toch says ambitious plans are afoot to expand the reach and vision of the SSA, which has always been at 'the cutting edge of artistic developments in Scotland and beyond.'
'From its early days at the end of the nineteenth century, when the SSA showed then controversial work of the Glasgow Boys in 1899 through the twentieth century, which saw members inviting the likes of Picasso to exhibit in 1922 and 'The Scream' artist, Munch, in 1931, the SSA has always been at forefront of developments in modern art,' he said.
'We have been talking with curators at galleries and museums in Dundee, Perth, Kilmarnock, East Lothian and Gairloch. 
'I am also in discussion with art societies and groups in Amsterdam and Bucharest. 
'These new platforms will forge new relationships on a global stage and introduce Scottish contemporary art to whole new audiences.'
Read more on Scottish Field's News pages. 
Plus, don't miss the November issue of Scottish Field magazine.