The facts and fiction of Macbeth at the Festival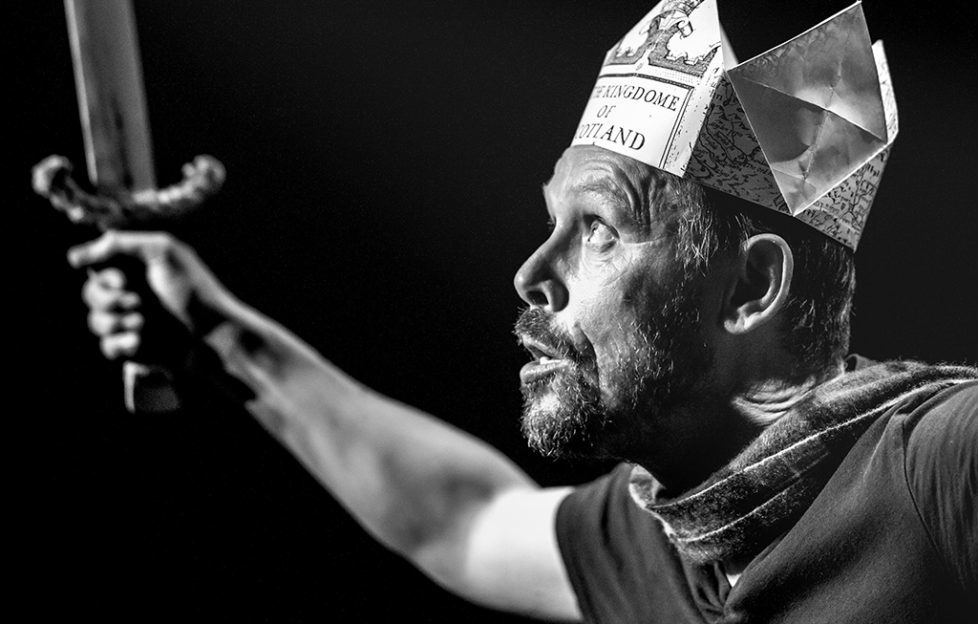 The Scottish play is coming to the Festival for a handful of dates only.
Is This a Dagger? The Story of Macbeth will see Andy Cannon's classic show returns to the Scottish Storytelling Centre, as Andy, one of Scotland's finest storytellers, will take audiences on a thousand-year journey from fact to fiction and back again, in his telling of Shakespeare's classic tale.
A tale of foul and fortune, murder and deceit, Macbeth is a gory, bloody and darkly wonderful tale of one man and his pursuit of power. In Is This a Dagger? The Story of Macbeth, Andy Cannon distils the essence of this epic play into a one-man, one-hour version, making it appealing for audiences young and old.
Is This a Dagger? The Story of Macbeth explores the paths between fact and fiction, myths and truths. A perfect introduction for newcomers to this wicked tale, and a fresh take on it for Shakespeare aficionados.
The work of Andy Cannon, formerly of Wee Stories Theatre, sits between storytelling and theatre and is loved by audiences young and old. With a compact set and original music, Andy communicates directly with the audience, drawing them into the story.
Cleverly weaving Shakespeare's original language with his own storytelling style, Andy creates a performance where parents and grandparents are as captivated, challenged and intrigued as much as the children sitting next to them.
Andy has previously taken on Robert Burns (Oor Rabbie), and Robert Louis Stevenson (Treasure Island) and Anna Sewell (Black Beauty). He's a writer and performer who can take on the greats and put his own, award-winning spin on them.
Is this a Dagger? was first created by Andy in 2007 and has continued to play to audiences in schools and theatres since then. 2017 was its 10th year anniversary and to celebrate the production was selected as part of the Made in Scotland showcase and performed at the Edinburgh Festival.
· Venue: Scottish Storytelling Centre, 43-45 High St, Edinburgh EH1 1SR
· Dates: Until 26 Aug, 12.30pm (70mins)
· Tickets: edfringe.com (0131 226 0000) / scottishstorytellingcentre.co.uk (0131 556 9579)
· Suitability: For ages 8+
Read more about the Edinburgh Festival Fringe in Scottish Field HERE.