Just William appears at this year's Fringe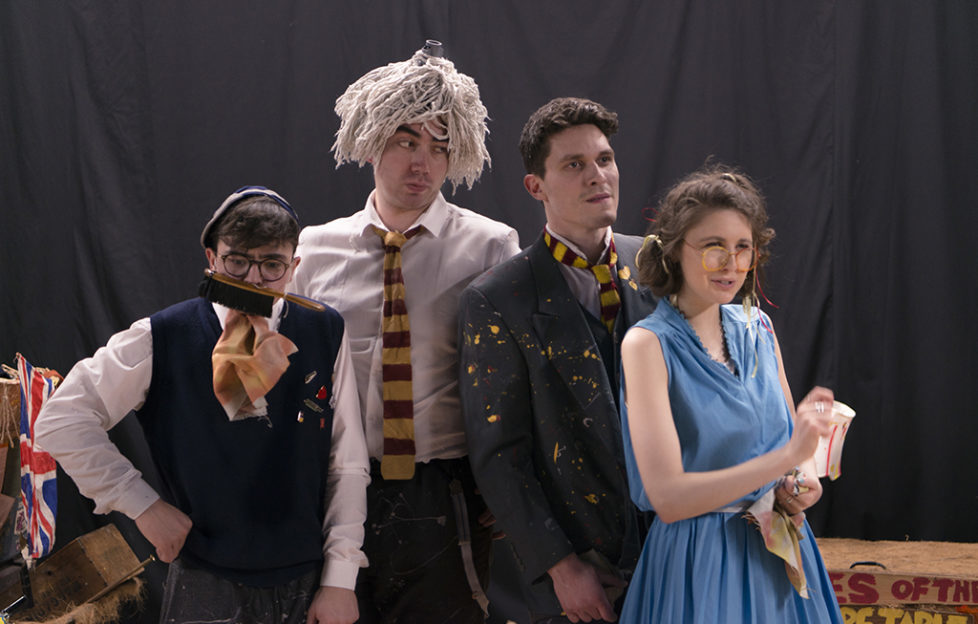 Just William is one of the enduring fictional characters of the 20th century, and he's appearing at the Fringe this year.
Shedload Theatre is currently bringing Richmal Crompton's Just William's Luck to the Edinburgh Festival Fringe, running until 26 August, at Underbelly.
Crompton's beloved stories of the invincible William Brown burst to life in an energetic, inventive show to delight the whole family.
Schoolboy William Brown and his gang of the Outlaws are performing in their very own play. The Old Barn is now a theatre, they're playing all the characters, they've made or 'borrowed' the props and are desperately hoping that Violet Elizabeth doesn't find out about the whole thing.
Just William's Luck is the story of Gnites of the Square Table, glamorous proposals, misguided hauntings and daring robberies, all for the want of a bicycle.
Richmal Crompton's beloved hero first appeared in 1921 and starred in over 30 books across almost 50 years, selling over 12 million copies in the UK alone.
Shedload are delighted to collaborate with Richmal's great-great nephew Jonathan Massey to bring her classic characters hurtling to the stage in a lively and fresh adaptation, mixing the company's trademark Foley effects with new and exciting theatrical additions.
The show is lovingly crafted to entertain all ages, whether you're revisiting an old favourite or discovering William and the gang for the first time.
· Venue: Underbelly, Cowgate, Iron Belly
· Start time: 12.10pm (1 hr)
· Dates: Until 26 August
· Tickets: £10.80 (£9.80 concessions)