Felicity goes nuts in her new Fringe show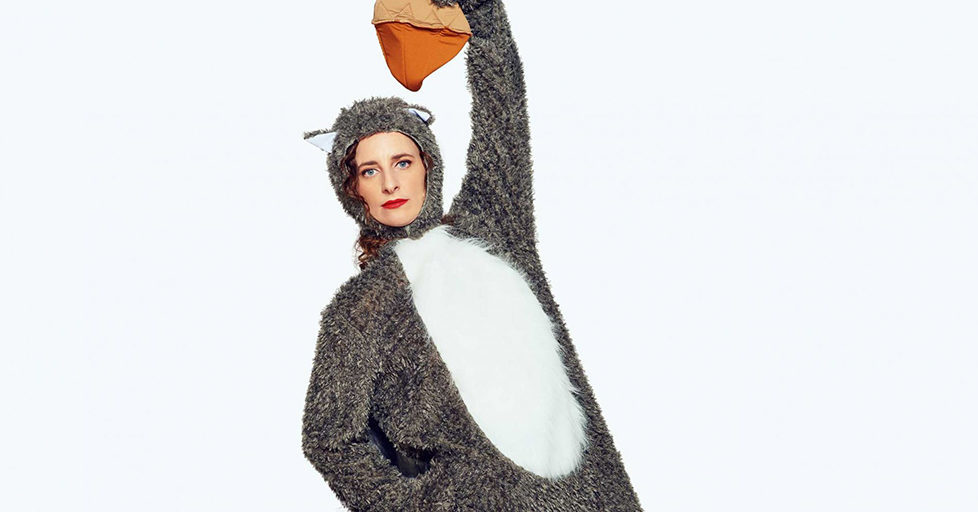 The Fringe was a sadder place last year with the Felicity Ward shaped hole that was so glaringly obvious in it. But this year, after a two year hiatus, she's hyped up, jumped up, and ready to Bust a Nut.
In fact, she's been busting a nut since her last Fringe appearance. She got married, starred in her own Netflix special as part of the series Live From The BBC, lived with her in-laws, explored whether technology can save her from herself in her own Radio 4 series Appisodes (due to broadcast this month) and taken up yoga.
As if that wasn't enough, she regularly co-hosts the popular The Guilty Feminist Podcast, appeared on Mock the Week (BBC 2), opened for comedy legends Katherine Ryan and Maria Bamford, made Blaps for Channel 4, has been co-hosting her own podcast The Unbelievable Ashes Podcast with Andy Zaltzman, written for Deborah Frances White's Channel 4 pilot Next Week's News, toured nationwide, was invited to the curated Sydney Festival 2017 and is soon set to appear on the upcoming series Live from the Comedy Store (Comedy Central).
And, if that's not enough, she has been commissioned to pen her own sitcom pilot in Australia.
Alongside raking in the critical acclaim from her various Fringe shows of late, Felicity set out to break down the stigmas around mental health and IBS in her show What If There Is No Toilet?, which she then turned into a highly successful Australian documentary Felicity's Mental Mission (ABC1/ABC2) in 2016. She has also headlined Live from the BBC on BBC2 and BBC3, starred in Josh (BBC3), Make You Laugh Out Loud (Channel 5), Sam Delaney's News Thing (RTUK), featured on Museum of Curiosity and David Baddiels' Don't Make Me Laugh (Radio 4), Ronny Chieng's sitcom Ronny Chieng: International Student (ABC) and in Sydney's Just For Laughs Gala (The Comedy Channel, Australia).
· Venue: Above – Pleasance Courtyard, 60 Pleasance, EH8 9TJ
· Time: 9pm
· Dates and prices: Until 26 August, £13.50-£9
· Tickets: 0131 556 6550 / www.pleasance.co.uk
· Age restriction: 16+
Read more about the Edinburgh Festival Fringe in Scottish Field HERE.