Army veterans bring experiences to the Fringe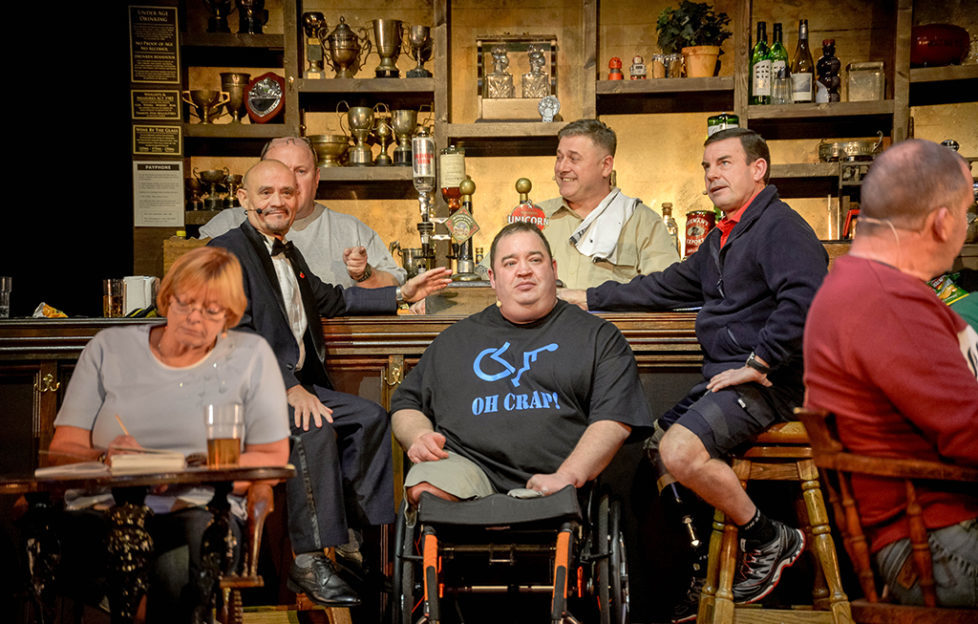 A cast of injured and sick former service men and women are on their way to the Edinburgh Fringe to premiere Unspoken, a play based on the stories of 100 veterans.
These are people who have experienced life in the extreme.
The play, written by Gary Kitching and presented by the Bravo 22 Company military arts based recovery programme, is a moving and funny exploration of life in the aftermath of trauma and injury.
Unspoken is set in a club where a disparate regiment of soldiers, sailors and airmen have gathered to chat, drink and watch live entertainment.
Wheelchair user Ken Bellringer plays the club singer and 'sit-down stand-up comedian'. Ken was given only the slimmest chances of survival after his attempt to save a comrade from a Taliban bomb resulted in catastrophic injuries including the loss of both legs and his genitals.
Alongside him on stage will be the likes of Debbie Evans who developed PTSD after tours in Iraq and Afghanistan, Steve Shaw who was badly injured in Afghanistan and former RAF man who is paralysed from the chest down – but has proved unstoppable, twice competing in the Invictus Games.
Unspoken will be dedicated to The Royal British Legion's Thank You movement, which aims to thank the whole First World War generation. This includes not only the British and Commonwealth Armed Forces who lost their lives, but also those – military and civilian – who played their part on the home front and those who returned to build a better life for the benefit of generations to come.
Bravo 22 Company's production The Two Worlds of Charlie F, performed to sell out audiences at the Fringe in 2012, touring Canada and the UK and winning an Amnesty International Freedom of Expression Award. Unspoken aims to build on this success.
Unspoken is made possible by The Royal British Legion and The Drive Project, with the support of Newcastle Theatre Royal and actor Ray Winstone who is The Drive Project and Bravo 22 Company's ambassador.
· Venue: Pleasance Beyond – Pleasance Courtyard (Venue 33)
· Dates: 21-27 August
· Time 3.15pm (Duration 75 mins)
· Ticket prices: £7 to £12.50
· Suitability: 14+, sensitive content, traumatic themes and strong language
· Box office: 0207 6091800 or info@pleasance.co.uk
Read more about the Edinburgh Festival Fringe in Scottish Field HERE.