Stroke survivor takes to stage to save vital service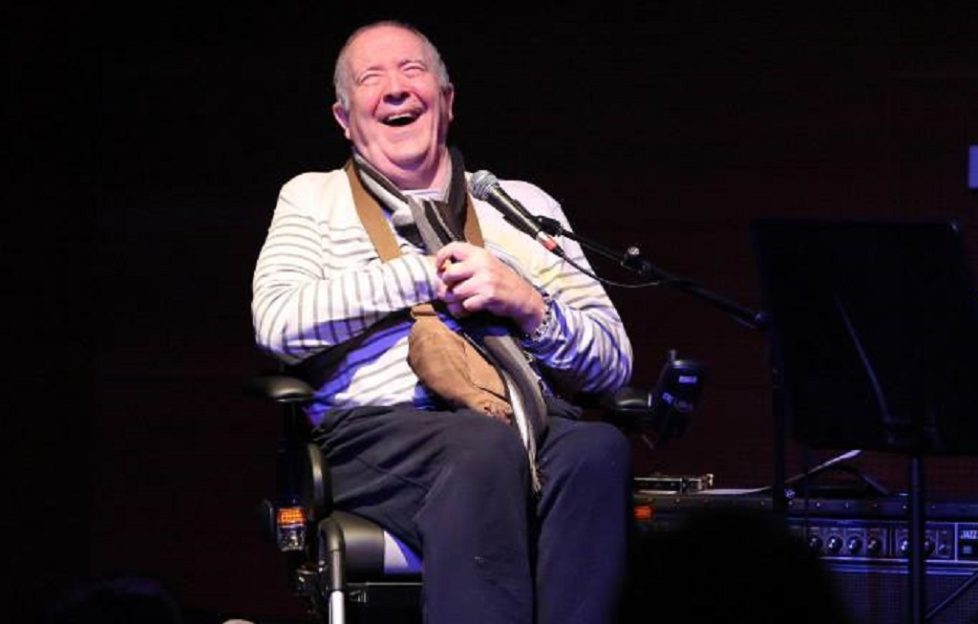 Blues pianist and singer Alwyn James feared his music career would be over after a serious stroke changed his life forever.
Fast forward over two decades and Perth's Alwyn and his band, Roll Wyn James, have created seven amazing albums and are getting ready to hit the stage to help other stroke survivors in Tayside rebuild their lives.
The concert, on Sunday 24 March at the Perth Theatre, will support Chest Heart & Stroke Scotland's urgent appeal to raise £30,000 by 31 March to save their stroke service. The charity have joined stroke survivors in the area to urge the community to help in any way they can to keep the service running and to expand across Tayside.
The pilot project supports stroke survivors to regain their confidence and adjust to life at home following a stroke.
Since his stroke, Alwyn has been dedicated to raising awareness of stroke and the affect it can have on people's lives.
Over the years he has raised an incredible £12,500 for Chest Heart & Stoke Scotland and £7,500 for other causes. Alwyn and the band hope that this event will be a huge support to the urgent cause.
This live music event comes 24 years after Alwyn James suffered a serious stroke. It took his ability to walk, talk and he lost the use of the right hand side of his body. He spent over a year recovering in hospital.
For a few years it seemed as though Alwyn would never play music again.
Then almost 20 years ago, Alwyn challenged himself to begin playing and creating music and with the support of his friends, family and both The McKinnon Centre and Chest Heart & Stroke Scotland he began to record again with his old bandmates.
He uses a combination of synthesised and sampled instruments as well as the harmonica to create the wonderful sound of Roll Wyn James.
Now he is using his talent to support stroke survivors like him as they rebuild their lives and reach their own goals.
Alwyn said: 'I know first-hand how important it is to have support after a stroke, not only from friends and family but from charity's like Chest Heart & Stroke Scotland. It wasn't easy getting back into music after my stroke but thanks to vital support from The Mackinnon Centre I relearned old skills and gained new ones.
'I am so glad that I am back doing what I love. I want to make sure that other stroke survivors can get their lives back and achieve their goals.
'It is going to be brilliant and fantastic to see any friends who can make it and support the event. We are also celebrating the release of our latest album – 25 Years – so will feature tracks from this, along with some very special guests! It is an early 80th birthday celebration for me as well. So… let the good times roll.'
Jane-Claire Judson, chief executive at Chest Heart & Stroke Scotland, said: 'It is amazing to see Alwyn once again getting behind us and supporting stroke survivors across Scotland. Alwyn is a huge inspiration to us all and we're delighted that he is using his talents and musical platform to save the service and help rebuild more lives.
'The support he has shown us over the years has been absolutely incredible. The money he has raised will help others to live their lives to the full just like Alwyn. We want to ensure there is no life half lived in Scotland and Alwyn is the perfect example of this – what an inspirational guy.'
To join Alwyn and the band at the Perth Theatre on Sunday, 24 March, and help support stroke survivors in Tayside, visit: https://www.horsecross.co.uk/whats-on/celebrating-25-years-of-roll-wyn-james-54402