Scottish Opera prepares for a Russian first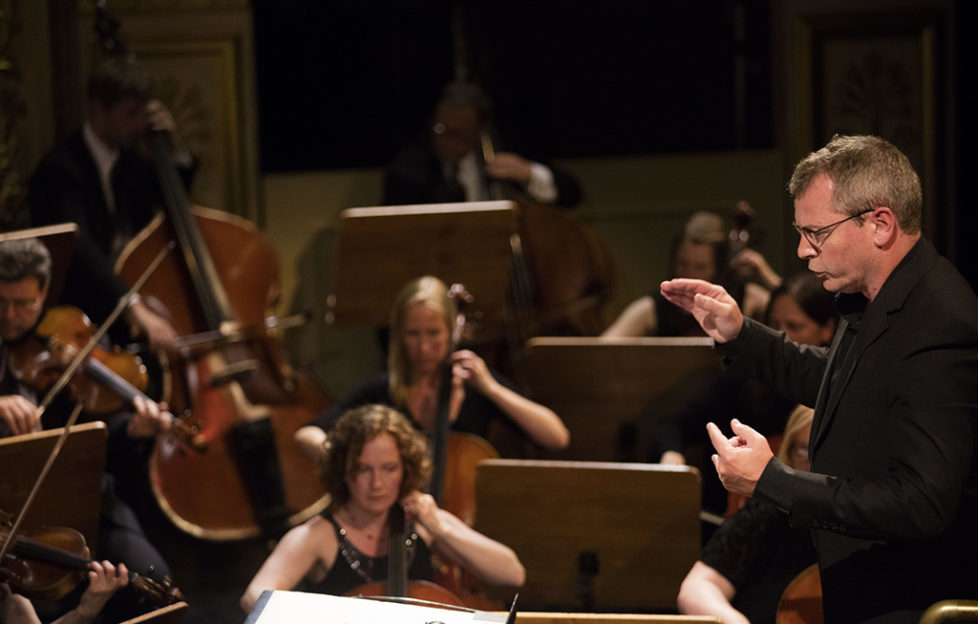 The first ever performance of Rachmaninov on the Scottish Opera stage, and the Scottish premiere of Francesca da Rimini, are taking place soon.
The 2017/18 Sunday Series: Opera in Concert concludes on 6 May at 3pm at Theatre Royal Glasgow with a Rachmaninov double bill of Aleko and Francesca da Rimini.
Scottish Opera's music director Stuart Stratford has curated The Sunday Series concerts which have focused this season on his love of, and expertise in, Russian music.
Adapted from The Gypsies, a dramatic poem by Alexander Pushkin, Aleko was Rachmaninov's first opera. A blistering tale of gypsies, jealousy and violent revenge, Aleko tells the tragic love story of Aleko, a Russian, and Zemfira, a young gypsy girl.
The score draws heavily on Russian folk music, blended with Rachmaninov's unique and melodic voice.
With a plot based on the fifth canto of Dante's Inferno, Francesca da Rimini is a story of love and death, sin and innocence.
Composed more than 10 years after Aleko, this little-known and rarely performed 'symphonic opera' is one of tenderness underpinned by Rachmaninov's unmistakably dark tone.
Stuart Stratford conducts a cast of international soloists including Evez Abdulla (The Fiery Angel 2017), Anne-Marie Owens (Iolanta 2017), Alexei Tanovitski (The Fiery Angel 2017) and Ekaterina Goncharova, who has starred in a number of recent productions at St Petersburg's Mariinsky Theatre. The soloists are joined by a chorus and The Orchestra of Scottish Opera.
The concert takes place during the run of the Company's staged production of Tchaikovsky's Eugene Onegin, also conducted by Stuart Stratford, which has performances in Glasgow, Aberdeen, Edinburgh, Inverness and Belfast.
Stuart said: 'I'm very excited about Aleko and Francesca da Rimini. Rachmaninov was only 19 when he wrote Aleko as his graduation piece from the Moscow Conservatoire, which is an amazing achievement.
'Francesca da Rimini is a real stroke of genius. Its story is taken from Dante's Inferno, more specifically the Second Circle of Hell – Lust. This theme is beautifully portrayed by amazing swirling chromatic movements, and by an offstage wordless chorus which is sensational.'
The performances start at 3pm on 6 May, at the Theatre Royal Glasgow.
For details click HERE.
Scottish Opera is Scotland's national opera company and the largest performing arts organisation in Scotland. It was founded by Alexander Gibson in 1962 and was inaugurated with a production of Madama Butterfly at the King's Theatre in Glasgow.