Debut solo album has been well worth the wait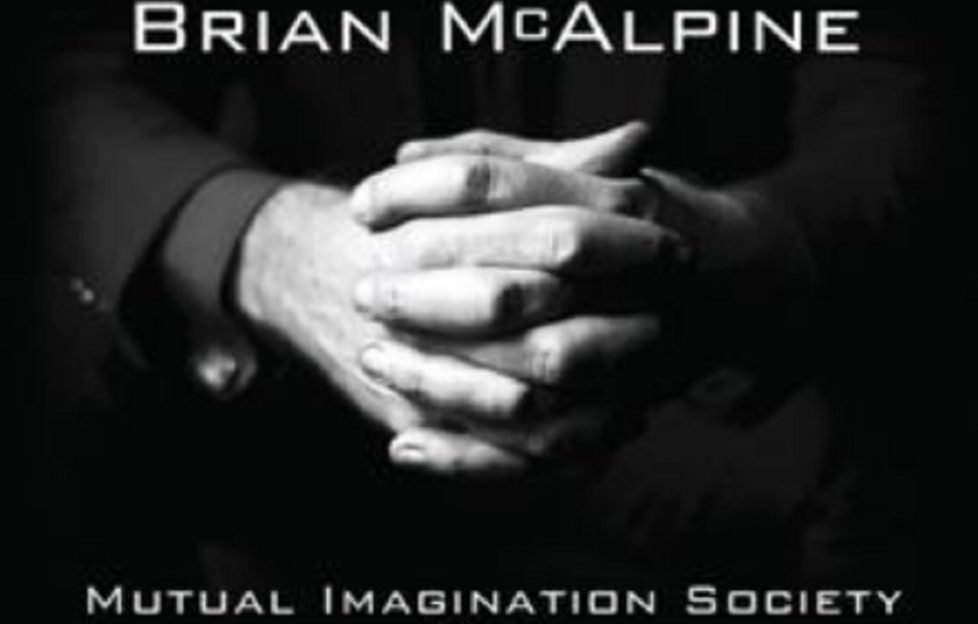 Releasing on 5th November, Mutual Imagination Society Vol 1 is Brian McAlpine's debut solo album, which is something of a surprise.
Rubbing shoulders with the likes of the Pearlfishers, Deacon Blue, The Chieftains, Ry Cooder, Karine Polwart, Duncan Chisholm, Iron Horse, Mark Knopfler and, of course, the wonderful Session A9 to name but a few, one might have expected him to have released more albums of his own compositions.
But then he has been a very busy man with credits on well over 60 other recordings.
I thought this would be one of the more straight forward reviews to write as, from the opening strains of Suite #1, I instantly loved it. Playing it through a second, or was it third time, I started to write but found it difficult to sufficiently convey how I feel about this music, how it makes me smile – Hard Pressed comes to mind with its generous nod to the great Gordon Duncan – or prickle with anticipation in a moody Piobroch #1.
There is angst, trepidation, uncertainty and pain yet also joy, pleasure, fun and an uplifting release in Brian's very personal odyssey that many travelling along parallel roads filled with wonder and hazards will identify with. Blue Grass to my mind typifies the whole recording as it struggles twixt fear and energetic elation.
So what more can I say other that to suggest buying the album and listening to it yourself? I could eulogise over the way Brian (affectionately known as 'Beard' for obvious reasons if you are fortunate enough to meet him) plays his accordion with such sensitivity that the music wraps around like a warm duvet, the delightful cameos played by the horns of Rick Taylor and Nic Bullivant or the saxophone of Nigel Hitchcock in The Tumbler that took me straight to the film of Local Hero, rekindling sentiment for a couthy rural Scotland.
That alone might be enough but then the fiddling talents of Jonny Hardie and Alison Smith, beautifully engineered to create an intimate yet deep orchestral sound, bring a calm continuity to Brian's harmonious exploration of emotion.
When five of the best pipers around, Ross Ainslie, Calum MacCrimmon, Finlay MacDonald, James Duncan MacKenzie and Scott Wood combine on a fabulous trek from Perth to Glasgow to celebrate the joyous World Piping Championships, there's not much more to mention save some discrete vocals from Fiona White and Rick and the line up is complete. Only, that still doesn't really say much about the music.
Brian has carefully crafted each track from the first note to last as he follows his heart. His compositions have been constructed to reflect a journey as, like everyone does, he tries to make sense of life's highs and lows and find his place in an ever changing landscape. In such a venture there is nowhere to hide but then, why should he?
New yet familiar and comforting, this is a great album and Brian has put his soul into it like few could as he creates a fresh role for the accordion in Scottish music. The atmospheric closing Soundtrack to Peace could be as much a hope for personal contentment as a global desire. May both be found.
Beard, for all the blood, sweat and tears, it's been worth it and I for one hope this won't be the only solo project you undertake.
Further information about Brian and the album can be found HERE.