You have to make a date and see the Calendar Girls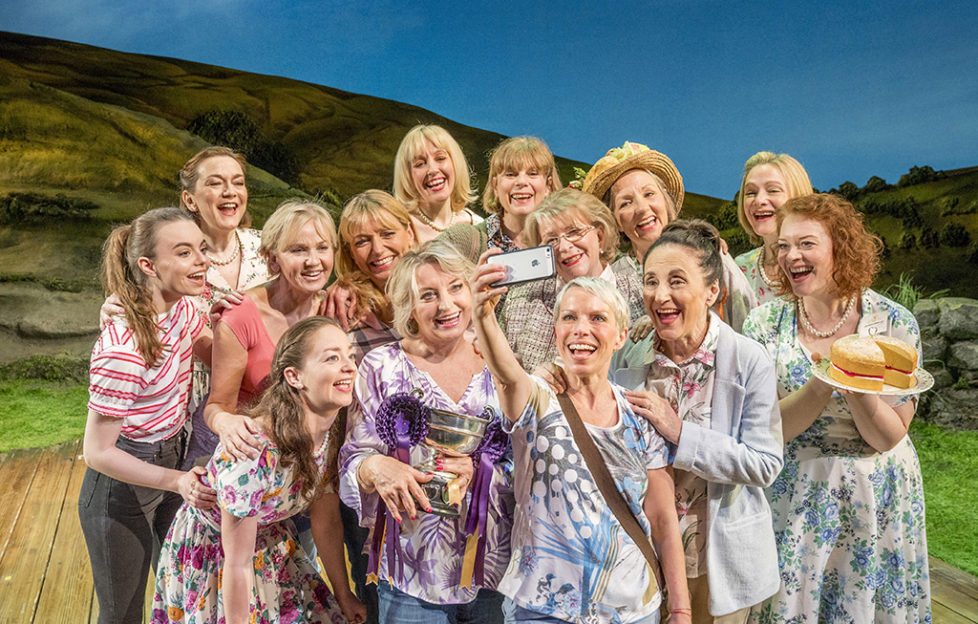 Calendar Girls is a story we've all heard of – a group of Women's Institute members take their clothes off to do a charity calendar.
It's an amazing true story, which was adapted into a film in 2003, and now, a sensational musical, with music from Take That's Gary Barlow and lyrics by Sir Tim Rice.
The story which inspired it all is an every day personal tragedy – Annie's husband John dies from leukaemia at an early age. Her close friend Chris, wants to purchase a comfortable sofa for the visitors' lounge in the hospital where John was treated.
Chris hits upon the idea of printing a calendar featuring some of the members of the Knapely branch of the Women's Institute, discreetly posing nude while engaged in traditional WI activities, such as baking and knitting, in order to raise funds.
The idea is, at first, dismissed, but, slowly but surely, the ladies come around to take part in the project, assisted by one of the hospital workers, Lawrence, who the late John took time to get to know during his treatment. Lawrence just happens to be an amateur photographer, and the enterprise begins.
The cast are, quite simply, superb. Sarah Jane Buckley is a far cry from the manic Kathy Barnes in Hollyoaks, elucidating sympathy and love from her cast and the audience, as she battles on during John's illness, and his passing.
TV veteran Lesley Joseph, best known for Birds of a Feather, puts in a fabulous turn as school teacher Jessie, and whilst her singing voice isn't the greatest, it hardly detracts from her performance. It makes her all the more human for it.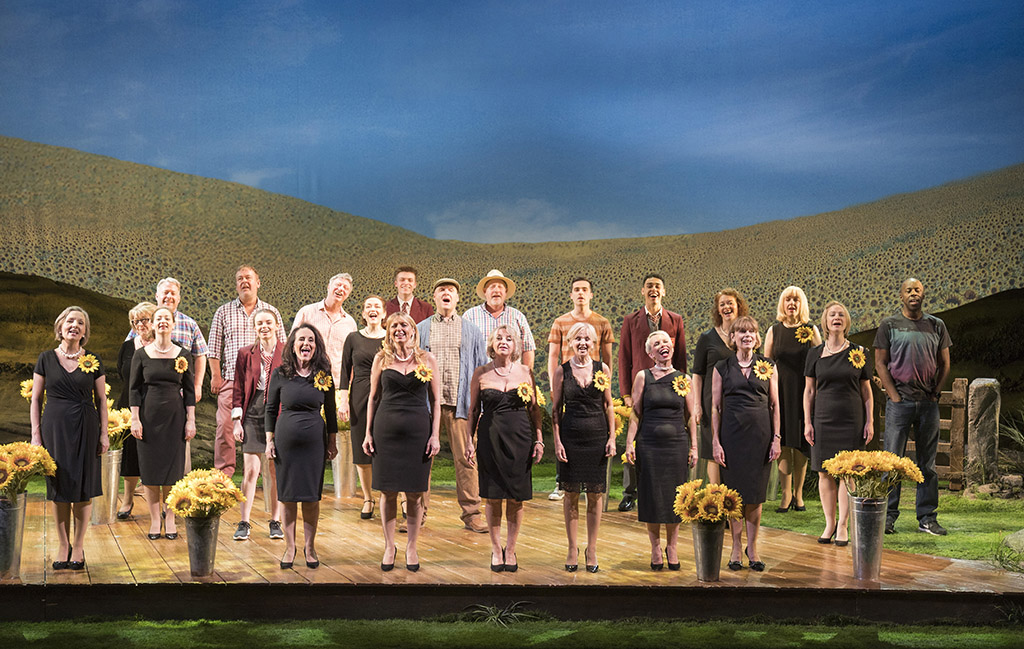 There's some largest than life characters, such as Celia, a former air hostess who isn't too popular at her husband's golf club, and then there's Cora, the daughter of the local vicar – who just happens to be a single mum.
Cora was very much a favourite with the King's Theatre crowd in Glasgow, being portrayed by Scottish favourite Karen Dunbar. The former Chewin' The Fat star got the biggest laughs of the night, definitely at home with the home crowd – and flourished her bottom with pride during the photoshoot scene. And don't think she's just a comic turn – Karen's singing voice is a hidden talent I never expected.
The younger cast members too shine – Isabel Caswell, Tyler Dobbs and Danny Howker are all memorable in their roles. All played their parts brilliantly, finding the fun and emotion in each of their roles.
The set is very clever – there's a constant backdrop of the Yorkshire Dales, with the hills moving as scenes progress. Otherwise, it's stark simplicity – a wooden floor, a gate, and a garden area. The imagination paints the pictures.
As for the songs – they feel absolutely Yorkshire, where the story is set. There's some clever word play in them, and in the script too, which at times puts raw, painful emotion, with laugh out loud comedy. When Annie sings of going through life, and not having her companion at her side, it's a real gulping moment. Beautifully done.
And the scenes with nudity for the photoshoot – very tastefully done. And absolutely hilarious.
Bottom line. Calendar Girls is superb. Get the date in your diary.
Calendar Girls is at the King's Theatre, Glasgow, until 22 June. Click HERE for ticket details.