Mackintosh campaign success on artist's birthday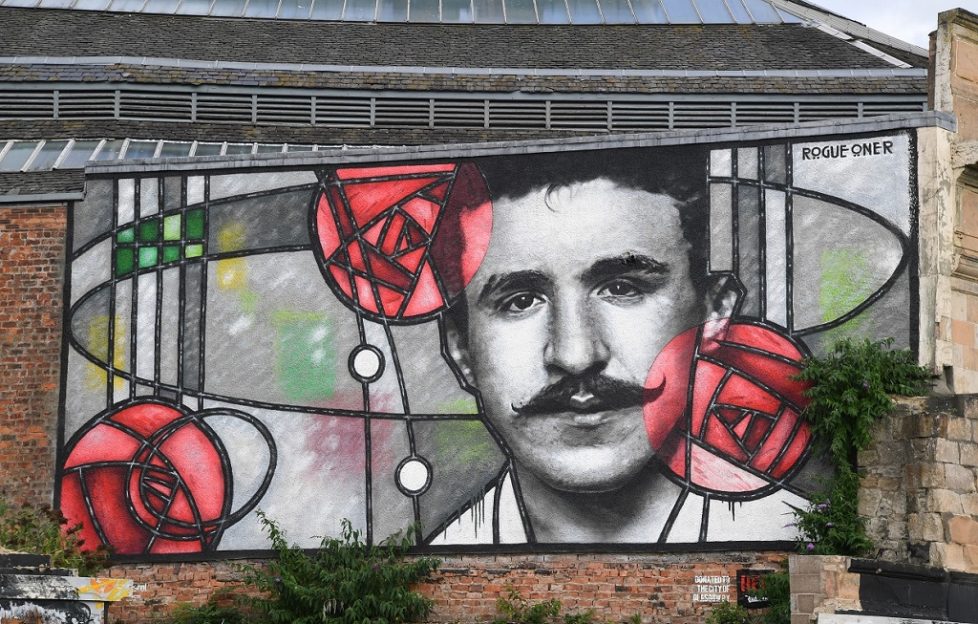 A campaign celebrating the legacy of Charles Rennie Mackintosh has boosted visitor numbers to Mackintosh attractions in Scotland by more than a quarter.
On Charles Rennie Mackintosh's birthday (today, 7 June), new results showing the success of Mackintosh 150 and Beyond have been revealed.
Led by Glasgow Life, the Glasgow Mackintosh Group, ScotRail and supported by a £40,000 VisitScotland Growth Fund award, the campaign – which ran from June 2018 until March 2019 – helped to attract 1.2m people to Mackintosh venues; reflecting a 29% increase in footfall compared with the same period year-on-year.
The Mackintosh 150 and beyond campaign was focussed on promoting Mackintosh venues and events in and around Glasgow and the west of Scotland to visitors in Aberdeen, Edinburgh and Dundee. It was also aimed at encouraging UK short-break visitors to consider making a Mackintosh-inspired trip to Glasgow in 2019.
The campaign's activity included a mix of digital and social media content creation, radio and outdoor advertising and traditional media and blogger engagement. A short Mackintosh video achieved nearly 2m views while the campaign's radio promotions reached over 628k people across Scotland and content produced with journalists and bloggers reached over 179k. A unique landing page on the peoplemakeglasgow.com website achieved over 30k views.
2018 was a milestone year for Mackintosh heritage partners in Glasgow and across the country, with Mackintosh 150 – a year-long programme of events, workshops and exhibitions – celebrating the 150th anniversary of the birth and incredible architectural, artistic and design legacy of one of Scotland's great cultural icons.
Highlights included 'Making the Glasgow Style' – a major temporary Mackintosh exhibition at Kelvingrove Art Gallery and Museum, which is now on tour at The Walker Gallery in Liverpool, as well as the opening of Mackintosh at The Willow, a £10m tea room and visitor centre in the heart of Glasgow and the opening of The Mackintosh Club in Helensburgh.
Jim Clarkson, VisitScotland Regional Leadership Director, said: 'Mackintosh's 150th anniversary gave Glasgow and Scotland the opportunity to showcase our unique Mackintosh heritage to the world. Mackintosh is central to the growth ambitions as set out in the Glasgow Tourism and Visitor Plan to 2023, and this outstanding collaborative marketing campaign will have made a significant contribution to the city's success.
'At VisitScotland, we want to champion collaboration and spearhead digital innovation which helps every part of the country make the most of their tourism offering. I was delighted that we could support this campaign with a Growth Fund award and help it achieve these impressive results.'
Councillor David McDonald, chair of Glasgow Life and deputy leader of Glasgow City Council, said: 'We were delighted to have the support of VisitScotland's Growth Fund, which has allowed us to deliver an innovative and successful campaign and work collaboratively with city and national partners to promote the critical legacy of Charles Rennie Mackintosh.
'Mackintosh is part of the very fabric of Glasgow and the overwhelmingly positive response we've had to this campaign, backed by a record number of visitors to Mackintosh venues and events in Glasgow and beyond, confirms the huge interest and affection there is for him both at home and globally. As such, his cultural legacy remains one of our prime pillars for tourism growth and is central to our destination marketing in the UK and internationally.'
Alasdair Smart, tourism manager at ScotRail said: 'Glasgow is a city steeped in culture, and the unique, inspirational and globally significant collection of Charles Rennie Mackintosh works play a leading role.
'This campaign was a fantastic example of how industry partners can collaborate to achieve great results, and we're delighted to have been a part it.
'We'll continue to work with key partners to boost tourism and bring wider economic benefits across Scotland's Railway.'
Born in Glasgow on June 7 1868, Mackintosh is considered one of the principal exponents of the Glasgow Style. He went on to be regarded as one of the most creative figures of the 20th century and a leading figure in both the Scottish Arts and Crafts Movement and European Art Nouveau. Glasgow is home to the world's pre-eminent collection of Mackintosh buildings, drawings and designs, which can be explored at venues across the city as well as at two key attractions in nearby Helensburgh.
As well as commemorating his remarkable achievements, Mackintosh 150 has been the springboard for the implementation of Glasgow's ambitious new 10-year Mackintosh Plan to 2028 – which seeks to promote and recognise Mackintosh as Scotland's national architect – with the leaders of the city's Mackintosh buildings, collections and organisations coming together to form a senior operations group, managed by Glasgow Life.
The plan aims to safeguard Mackintosh's legacy for future generations; inspire more young people to take an interest in art and design; and promote his unique portfolio to more international visitors, enabling the economic contribution of tourism in the city to grow. With a target of attracting one million more overnight leisure tourism visits over the next five years, the significance of Mackintosh is one of the principal drivers of Glasgow's Tourism and Visitor Plan to 2023.
The VisitScotland Growth Fund supports collaborative tourism marketing projects which focus on growth and ensure that visitors experience the best of Scotland. To be eligible for a Growth Fund award, applicants must place a strong emphasis on digital marketing and the creation of digital content assets.
For more information about Charles Rennie Mackintosh, go to www.glasgowmackintosh.com