Claymore taken as island suffers its third theft in 50 years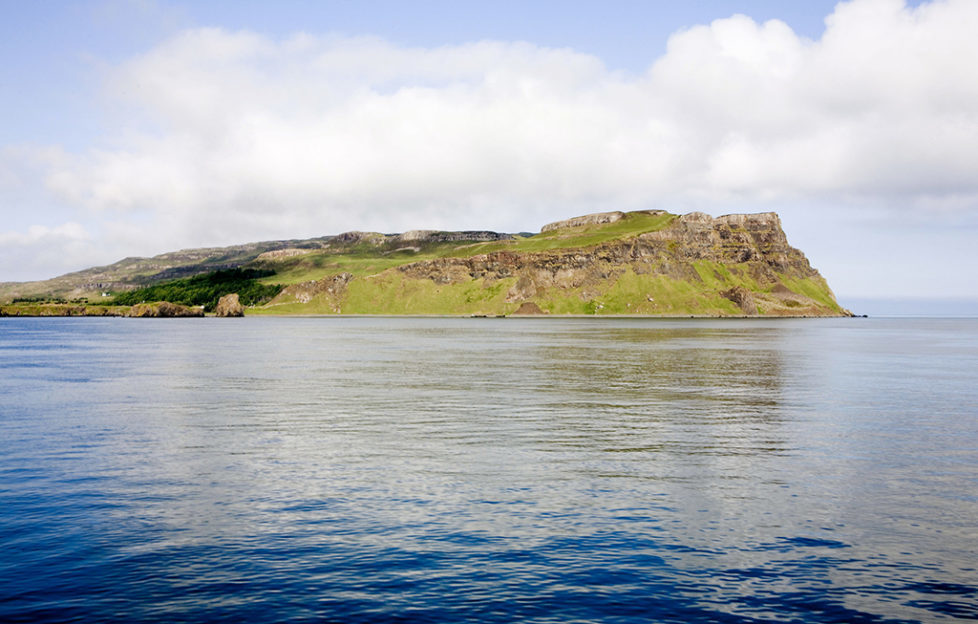 Police Scotland are investigating the theft of a claymore from the remote Hebridean island of Canna.
The police are investigating the theft of the sword from Canna House, as the island normally has a crime rate of zero. The nearest police station is on the mainland in the town of Mallaig.
Canna has been in the care of the National Trust for Scotland since 1981 when it was gifted to the National Trust for Scotland in 1981 by Gaelic scholar John Lorne Campbell, who lived there with his wife Margaret Fay Shaw.
As well as its rich cultural heritage, the island is renowned for its seabirds and boasts puffins, razorbills and Manx shearwaters. There are also sea eagles and golden eagles.
The National Trust for Scotland's operations manager for the Islands, Alan Rankin said: 'We are very concerned that this significant piece from Canna's collection appears to have been stolen.
'It's been an important part of the house's rich and unique collection for decades.
'We are doing all we can to support the police with their enquiries and would urge anyone with any information to contact Mallaig Police Station.'
There are currently 18 residents on the island.
There was shock in 2015 when Canna had its first recorded incidence of crime in years.
The island's community shop has an honesty box, where shoppers are asked to make a note of what they have taken in a ledger and pay for it.
The building is usually left unlocked overnight to allow fishermen to use its free wifi and to buy what they need while resting overnight.
However, the thieves cleared the shelves of sweets, chocolate bars and biscuits, and also took six hand-knitted Canna wool hats.
It is thought the previous theft to that which was committed on Canna was of a carved wooden plate in the 1960s.