Galloway Hoard heading home under new deal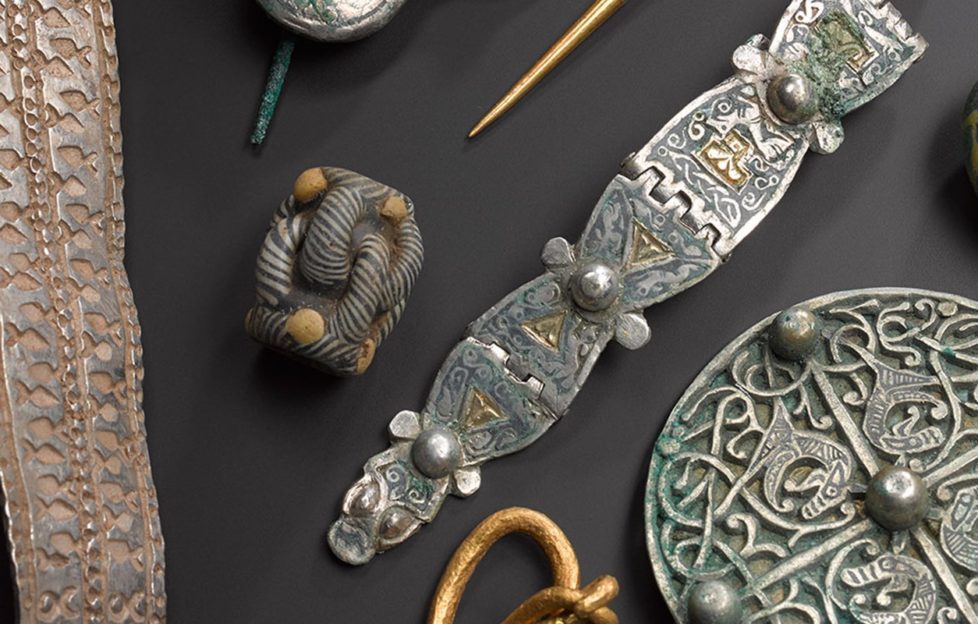 Scottish historical treasures will be seen on their 'home turf' after a new deal was agreed.
National Museums Scotland and Dumfries and Galloway Council have agreed the terms of a 25-year Partnership Agreement which will enable the organisations to work together across a number of areas, including future displays of the Galloway Hoard at the newly opened Kirkcudbright Galleries.
As part of the partnership agreement, Kirkcudbright Galleries will also become a venue for National Museums Scotland's touring exhibitions from the national collections.
In addition to lending the Hoard itself, National Museums will support the display through loans of relevant additional material from the national collections. The Partnership will also involve National Museums Scotland sharing digital assets (for example 3D scans and digital photography), educational resources, and research outcomes related to the Hoard with the council.
Following display at the National Museum of Scotland, the Hoard will be seen in an exhibition at Kirkcudbright Galleries where it will be on display for nine months from December 2020 to August 2021.
A significant and representative portion of the Hoard will then be displayed long term at Kirkcudbright, with the rest being on display in Edinburgh at the National Museum. The Hoard will subsequently be loaned for a further period when the Scottish galleries at the National Museum of Scotland are redeveloped at a future date.
The Galloway Hoard was discovered in 2014 at a site on Church of Scotland land in Galloway. Following its acquisition by National Museums Scotland in 2017 for the sum of £1.98 million, the Hoard is currently being conserved and researched at the National Museums Collection Centre in Edinburgh.
The Hoard, which brings together the richest collection of rare and unique Viking-age objects ever found in Britain or Ireland, is of international significance and will transform our understanding of this period of Scottish history. Buried at the beginning of the tenth century, it comprises in excess of 100 gold, silver and other items, some of which are unique.
Dr Gordon Rintoul, director of National Museums Scotland said: 'We are delighted to make this joint announcement with Dumfries and Galloway Council of a 25-year Partnership Agreement. National Museums Scotland is keen to extend access to the national collections to people from across Scotland and beyond and this agreement helps to achieve that ambition.
'We hope that as many people as possible from the local area or visitors to it, will take the opportunity to view the Hoard and enjoy this wonderful collection. We also look forward to Kirkcudbright Galleries being a venue for our touring exhibitions from the national collections.'
Councillor Andy Ferguson, chair of Dumfries and Galloway Council's communities committee said: 'I am delighted that we have now signed up to the principles of this Agreement with National Museums Scotland. I now look forward to our curatorial staff working closely with staff at National Museums Scotland to bring a fascinating series of exhibitions to Kirkcudbright highlighting the story of the Hoard which will be available to local visitors and beyond over an extended period.'
Cabinet Secretary for Culture, Tourism and External Affairs Fiona Hyslop, said: 'The Galloway Hoard opens a window on a significant period in the history of Scotland and shows the important role that our archaeological heritage plays in Scotland's culture. The Scottish Government has helped to support the acquisition and has worked with all partners involved to support and encourage this partnership agreement to be concluded.'