Time's up for Peter Capaldi – but old Scots rival is sad to see him go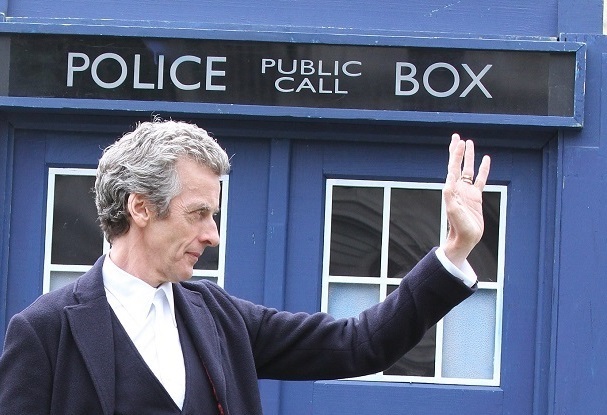 Scottish star Peter Capaldi tonight handed over the keys to the TARDIS to new Doctor Who Jodie Whittaker.
Peter, from Glasgow, was the third Scot to have played the part, following on from Dunoon's Sylvester McCoy as the Seventh Doctor, and Paisley's David Tennant as the tenth Time Lord.
At the end of the Christmas episode, Twice Upon A Time, he was seen to regenerate into the show's first female Doctor.
But years ago, Peter, who lived in Bishopbriggs, was determined to run the BBC show's fan club.
At the time, the official club was managed by another Scot, Keith Miller, from Edinburgh – leading to some heated letters.
Talking exclusively to Scottish Field, we asked Keith how he felt about seeing his old rival leave the TARDIS.
He said it was with: 'Mixed feelings really. Everyone expects me to be like "Thank the lord, he's gone," while in fact I'm more, "What a waste of an opportunity."
'Despite our differences in our youth, Peter grew into a fantastic actor – it took me ages to realise the guy I was watching on screen was the same Peter Capaldi who haunted my time as club secretary – but he was poorly served under Steven Moffat's showrunning.
'Moffat was superb under the restraints of Russell T Davies, but let loose on his own and the whole time in office became a complete mess.
'Making Peter's Doctor unlikeable from the start was character suicide. That lost the kiddie audience, nobody liked him. The stories were so confusing and up their own time vortex, the casual viewer drifted away.'
And Keith – who has a full-size Dalek in his home – admits he was greatly amused to find that his old rival eventually became the Doctor.
He laughed: 'I found it hilarious! The day the new Doctor was going to be announced, I was travelling with the family to Jersey for a holiday.
'We booked into our hotel just in time for the big reveal, and my jaw hit the floor. At once, my phone started pinging with texts. Was I available to fly back to London to be on CNN News, could CNN America have a Skype interview, all the major UK papers wanted quotes and photos, it was all just mad!'
Keith, who wrote about about setting up the club, noted of Capaldi: 'He haunted my time running the fan club. He was quite indignant he wasn't considered for the post.'
Despite their past, Keith has still enjoyed Capaldi's performances.
He said: "He's been the master of the big speech, hasn't he? The writer's constraints on him meant he couldn't explore the other avenues of this Doctor's personality. He was a grumpy, bad tempered old Scottish person, which was a straight jacket from the off.
'Imagine Peter doing high comedy as the Doctor, or breaking down in tears. Wasted. But his grand speeches were very impressive. The Zygon war speech should be taught in classrooms. They got that bit right.'
Keith added: 'He's probably the greatest actor Doctor Who's ever had, but he was a middling Doctor. Somewhere in the middle, that's where I'd put him.'