STV programme explores weather in Outer Hebrides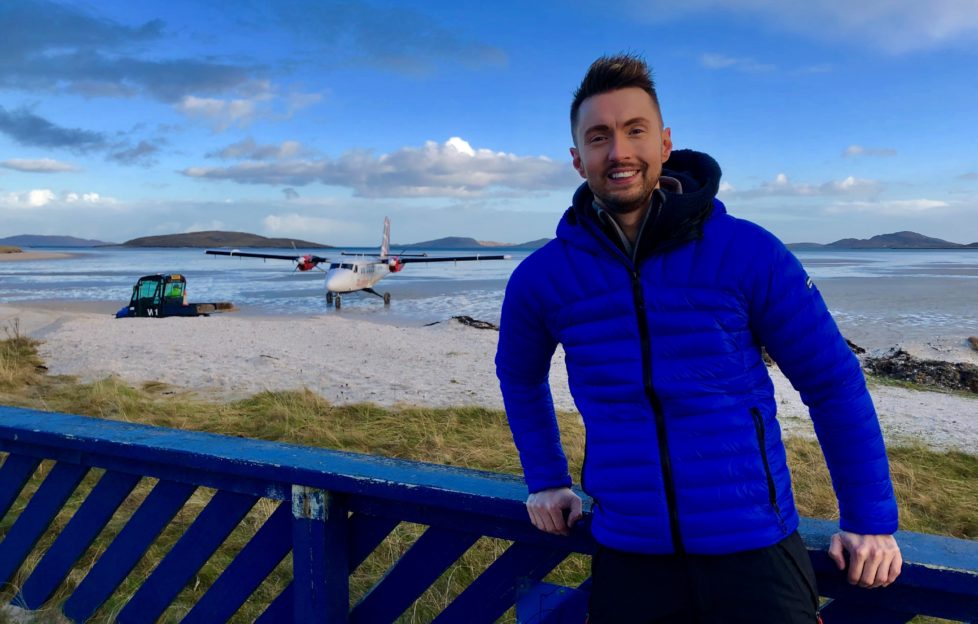 An STV programme is set to explore how weather impacts on the Outer Hebrides and its people.
Scotland's weather can range from the serene to the dramatic – all seasons can indeed appear in one day. This could not be a more accurate depiction of the Outer Hebrides during winter.
As climate change threatens to impose on these exposed Scottish islands, a special STV programme is going to explore how weather impacts on one of the country's most remote landscapes.
In 'The Weather Show', to be broadcast on Friday 15 February at 8pm, STV's weather presenter Sean Batty will be travelling the rugged, wild islands that make up Scotland's western isles.
From Barra in the south to the most northern tip of Isle of Lewis, Sean sets out to learn how weather shapes the lives of the local population, and asks which challenges lay ahead for them as the planet warms up.
Viewers will follow Sean as he journeys from Oban to Barra to find out how weather conditions impacts on ferry travel, and discovers a church with a unique history on the island of Vatersay. On South Uist, Sean learn about the restoration of the landscape, before heading to Benbecula where fierce weather is threatening the runway on the remote island airport.
Continuing his journey across the Western Isles, Sean gets his hands and feet dirty in the peatlands on Isle of Harris, visits the world-famous Standing Stone of Callanish on Isle of Lewis, and meets Stornoway crofter and musician Colin Macleod to hear how weather shapes his life and music.
Finally, Sean reaches the most northern tip of the Outer Hebrides – the lighthouse at the Butt of Lewis – known as the windiest place in the UK.
Sean said: 'The people here live in one of Scotland's most exposed areas and there is a real sense of community as they cope with the ever-changing weather conditions. There is a lot of work being done to protect the islands for future generations – from tree planting to fighting back against coastal erosion.'
'The Weather Show' will be the first in a series of half-hour documentaries produced by STV News covering a range of stories and issues across 2019.