A double helping of the great outdoors awaits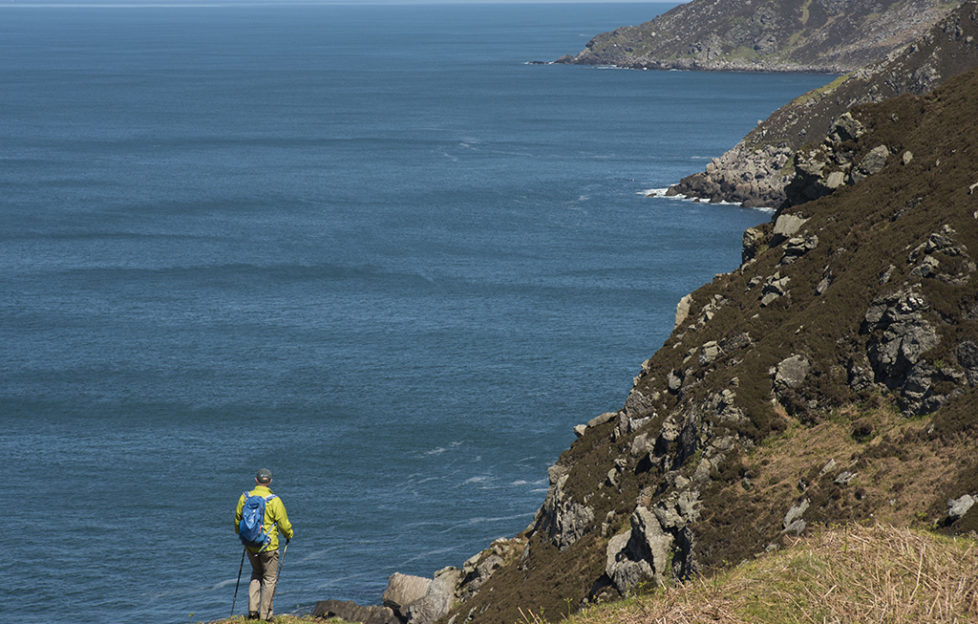 Two Adventure Show specials will be hitting our screens today and tomorrow on BBC2 Scotland.
Cameron McNeish is back on our television screens this Christmas presenting a two-part series of the popular Adventure Show, for BBC2 Scotland.
'Roads Less Travelled' – Adventure Show Special – will hit our screens on Thursday 27 December at 7pm, and on Friday 28 December at 6.30pm on BBC2 Scotland.
Cameron will be exploring 'Scotland's Atlantic Way' – the route from the Mull of Kintyre with its 12-mile views across the County Antrim, up through the Crinan Canal and over to Mallaig, meeting and chatting with people along the way to learn about the diverse history, culture and geology of our beautiful country.
Travelling on foot, by bike, on water by pack-craft and in his camper van, Cameron explained that he is 'on a mission to explore the history, legend and culture of Scotland in these two Adventure Show specials'. He said: 'I will be rethinking what I know about music, discovering secret glens where our Commandos trained for the Great Wars, and putting my feet in the footsteps of St Columba at Keil Point.'
The 200-mile route takes in Kintyre, Knapdale, Loch Rannoch and Loch Linnhe. In the Mull of Kintyre he talks with local poet Angus Martin, crosses to one of Scotland's six tidal islands – Davaar – and finds a painting from 1887 of the Crucifixion.
At Kilmartin Museum, Cameron turns his hand to a spot of music, playing instruments with musician Bob Pegg. The instruments may not be quite as familiar as we anticipate though. Having a go at some of the instruments our ancestors might have played – scallop shells, bone whistles, and animal skin drums – Cameron may well unleash a hidden musical talent within.
He also chats with Patsy Dyer about standing stones and cup ring marks, meets Lesley Banks – an artist in residence on the Crinan Canal – and talks with Ross Ryan who runs an old herring ring netter fishing vessel from 1947. As well as a cruise through the canal, they tuck into a Crinan "fish and chips" – eating the bounty of the sea – from lobster and scallops to prawns.
Have a sneak peek at the trailer here.