The Scot who was the doctor to the Czars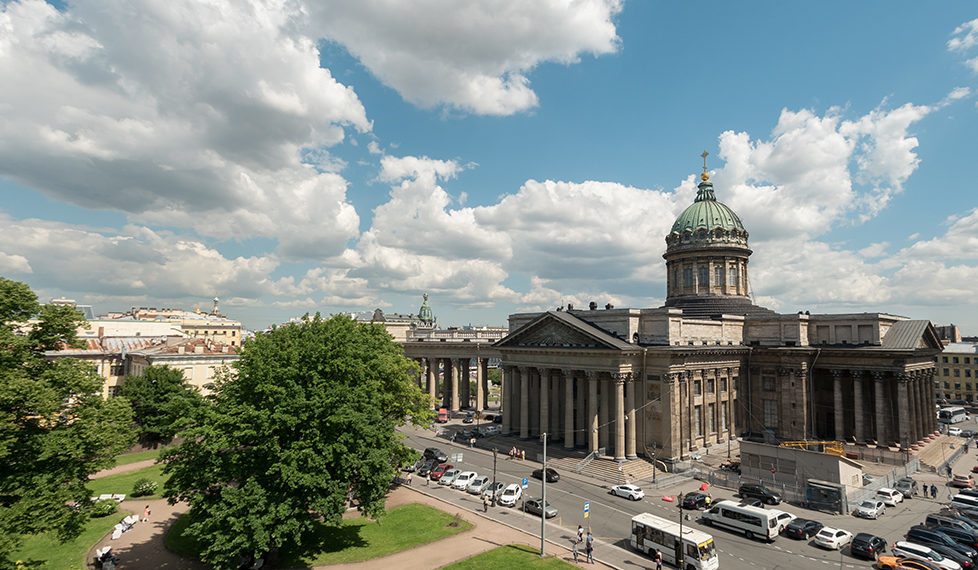 How fate took a Scottish surgeon far from his Kincardine home
James Wylie, born in Tulliallan by Kincardine-on-Forth, on 17 November 1768, was the second of five sons. While all five boys went to the local school, much of their time was spent in the harbour of Kincardine, then one of the busiest ports in Scotland, listening to the tales of seamen who sailed from foreign lands. On leaving school James, having decided to become a doctor, was apprenticed to the local practitioner, Dr Meldrum, a disciplinarian who worked him to the bone.
Furiously resentful he ran away to sea, but his mother, a draconian woman, followed him to the seaport of Cramond on the Forth, seized him by the collar and dragged him back to Kincardine over some 20 miles. Struggling through a storm, they took refuge in a cottage where a passer-by told them next morning of James's providential escape. The sloop had sunk. Only her mast could be seen. Unwillingly James managed to complete his apprenticeship so that he could go to Edinburgh University, where, under the tutelage of some of the greatest men of his time, he matriculated in 1786. But adventure was always tempting, so he left without graduating – legend has it that he was involved in sheep stealing and escaped under a load of hay – and this time succeeded in sailing to St Petersburgh, in the knowledge that the Empress Catherine the Great wanted Scottish doctors in Russia. Serving first as a surgeon in the Eletsky regiment, Wylie became fluent in Russian and, having saved the life of the Danish Ambassador, he became surgeon to the Royal Household in 1795.
Shortly the Empress died, to be succeeded by her son Paul, whose friend Count Kutaisof suffered a choking fit. Wylie performed a tracheotomy, an operation hitherto unknown in Russia, whereupon the Czar, transfixed with delight, summoned him to his presence, gave him rooms in the Winter Palace and made him his personal attendant. Wylie joked later that all this was due to his 'cutting Count Kutaisof 's throat!' Czar Paul, however, was mentally unstable. Wylie once cured him of noises in the head by producing a bee, which he claimed to have found in his ear. Nonetheless he could not save the Czar from the assassins who strangled him in his bedroom with a silken scarf. Wylie signed the death certificate, possibly under duress, stating he had died of apoplexy, his throat being hidden from view.
Paul was followed by his eldest son Alexander, perhaps the greatest ruler that Russia has ever known. Wylie, who remained his personal doctor for 24 years, was with him at his famous meeting with Napoleon on a raft on the Niemen where the Treaty of Tilsit was agreed. Shortly afterwards, however, as Napoleon's aggrandisement increased, the Czar declared war on France.
At the battle of Austerlitz in 1805 and at Jenna in the following year, Wylie was so horrified to see wounded left unattended on the field that he persuaded the Czar to establish field hospitals. The British and Foreign Medical Journal reported that: 'the common soldier has to thank Sir James Wylie for such care and protection as his predecessors demanded in vain.' In the course of at least 20 battles Wylie, who was himself wounded three times, travelled over 150,000 miles, usually at the hectic pace demanded by the volatile Czar. Most famously at Borodino, where the Russians alone lost more then 45,000 men, he operated on no less than 200 wounded on the field. On 31 March 1814, following Napoleon's defeat, the allied armies entered Paris, Alexander riding at their head.
Subsequently he visited England where the Prince Regent (later George IV) knighted Wylie before making him a baronet, at the Czar's special request. Sir James, a tall man of six foot two, with a lean sharp-featured face, was now acknowledged at the head of his profession in Russia. His Handbook of Surgical Operations, published in 1806, remained a standard textbook for over 50 years. Czar Alexander, although suffering from erysipalis in his leg, continued to travel through Russia, with Wylie always by his side.
In November 1825 he journeyed to Taganrog, a port on the Sea of Azov, ostensibly for the sake of his Empress Elizabeth's health. But now he himself was ill, and obsessed with religion, longed to be free of the burden of responsibility he bore. Refusing to be bled or to take medicine when told he was dying, he merely pressed Wylie's hand, saying, 'Ah my friend, that is the best news I have had for years.' Alexander died on 1st December 1825. As in the case of his father, Wylie signed the death certificate, claiming the cause as fever, but did he, for the second time, deliberately falsify the truth? The Czar was buried in Moscow in the cathedral within the fortress of St Peter and St Paul. Yet twice, when it was opened afterwards, the coffin proved to be empty, giving rise to the legend that Alexander had escaped in disguise to Siberia to live out his days as a monk. This must remain a hypothesis. Nothing has ever been proved.
Wylie himself died in St Petersburg on 2 March 1854. Unmarried, he left most of his estate to the Emperor Nicholas and the Russian state, specifically for the building of a large hospital in the capital to be attended by the pupils of the Medico-Chirurgical Academy. Here, on Christmas day 1859, an imposing statue was erected in the courtyard to the memory of the man who, while greatly honoured in his lifetime, deserves to be remembered as one of the greatest Scotsmen of his day.