Statue pays tribute to Scotland's great architect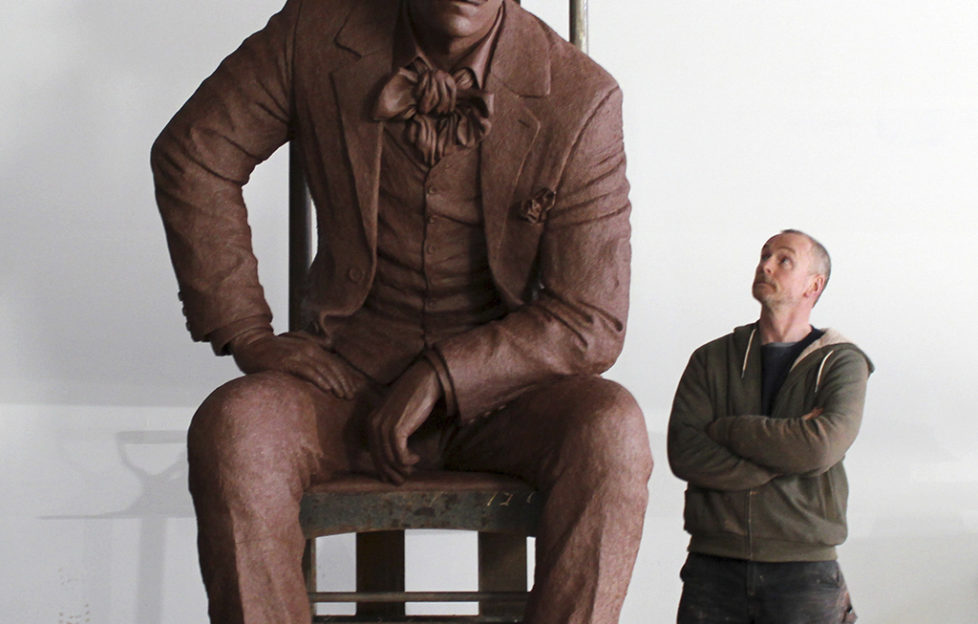 A statue commemorating Glasgow-born Charles Rennie Mackintosh was unveiled on the 90th anniversary of his death.
The piece by Andy Scott is believed to be the world's first public sculpture celebrating the life and legacy of Mackintosh, one of Scotland's most famous artists and architects. The piece was commissioned by Sanctuary Group and was formally unveiled on 10 December 2018.
Andy Scott, a former student at Mackintosh's Glasgow School of Art said: 'Most of my memories as a Glasgow School of Art student have Mr Mackintosh's beautiful building as a backdrop. His distinctive architectural styling and the sculpted detailing of that building undoubtedly influenced my career path.
I am immensely proud to have created this distinctive bronze statue of him, especially here in his home city. There can't be many Scots who deserve recognition more than Charles Rennie Mackintosh, a view I am delighted to say is shared by Sanctuary Group.'
Mr Scott created the sculpture in clay before it was cast into bronze. The completed statue weighs in at a whopping three tons, stands 2.8 metres high, and sits atop a 2.2 metre plinth. It shows Mackintosh sitting on the famous high-backed chair he designed for Glasgow's Argyle Street Tea Rooms. The statue faces west from a section of Argyle Street reinstated during Sanctuary's regeneration of Anderston.
Mr Scott was delighted to have been asked to create a piece to commemorate the great designer: 'What better time to formally recognise this humble but brilliant Glaswegian than at the end of the year celebrating the 150th anniversary of his birth?
'I hope the sculpture becomes a much-loved local and city-wide tribute to this genius of Scottish architecture.'