The life and loves of Sir Kenneth Calman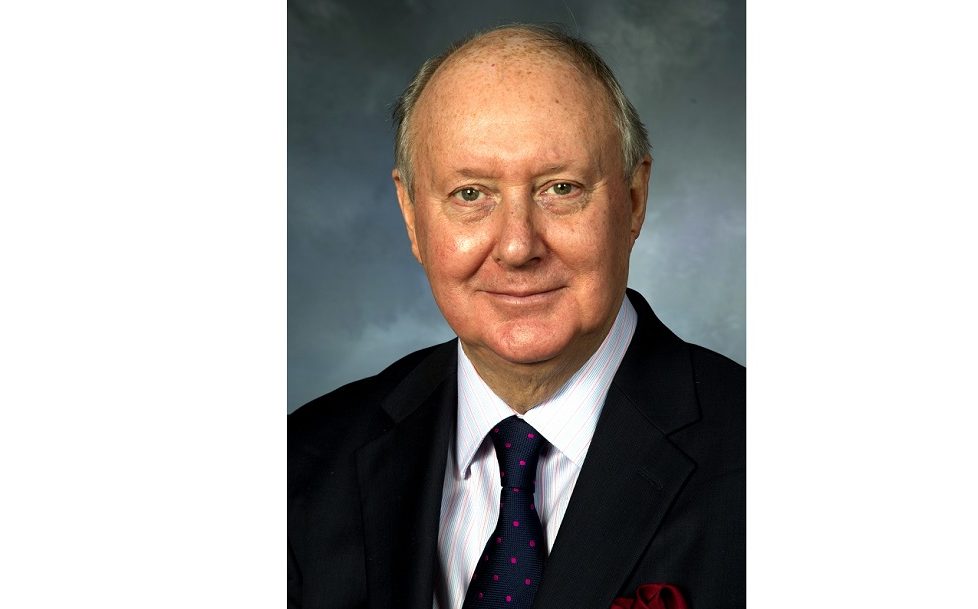 Sir Kenneth Calman is a former chairman of the National Trust for Scotland, the father of comedienne daughter Susan, and has a passion for Scottish song and literature.
As well as having a host of anecdotes from his days as a Glasgow doctor, he tells Scottish Field of his life and loves, in an interview from 2013.
I worked as an oncologist in Glasgow although I did move to Edinburgh for a while and I also lived in London. Medicine doesn't run in my family. It was just down to the fact that I went to a school in Glasgow called Allan Glen's [which is also the alma mater of actor Dirk Bogarde, singer BA Robertson, civil servant Gus Macdonald and Charles Rennie Mackintosh] that had a lot of interest in science and technology that I ended up in medicine.
I've always been interested in all things Scottish. I won a country dancing prize when I was quite young, played the drums in a pipe band and I used to sing folk songs. I also always enjoyed reading Scottish literature. When I entered medicine one of my main interests was in medical ethics. As part of that we used literature – poems and prose – to make medical students think a little bit more about what they were doing. Literature is particularly good at stimulating people to think about what they are doing in terms of health and medicine.
My book, A Doctor's Line, looks at the literature of Scotland and identifies areas that are of particular interest to health professionals. Health is determined by a number of things including your genetics, the health services, social and economic factors, lifestyle and environment. I scanned the literature of Scotland over the past 700 years to identify areas and texts that demonstrated particularly interesting things about health in Scotland.
I have eBooks on my iPad and kindle. But I do love books. I have a special interest in libraries and I am Deputy Chair of the British Library. In fact the dedication to my own book is to a number of libraries, including Knightswood public library, which is the little community library where I began my reading career.
I've had a varied and remarkably interesting career in a whole series of things. I am chancellor of the University of Glasgow, have been Chief Medical Officer for Scotland and England and Chair of the Scottish Government's Calman Commission into Devolution. I've enjoyed everything I've done and I've not thought very much about the future. I've just done the job
I was doing to the best of my ability. Opportunities come up and you can take them or not and I've generally taken them and generally enjoyed them.
I greatly enjoy my role as chairman of the National Trust for Scotland. It brings together the heritage of Scotland and links it to a wide variety of other organisations that are also interested in the heritage and culture of Scotland.
My favourite place in Scotland is Arran. It's a beautiful place with lovely people. I love being there. It's peaceful and quiet and I can read and write. I couldn't live without my family. I have three children and I am now lucky enough to have a little granddaughter. I just love to spend time with her.
My daughter, Susan, is a well-known stand-up comedienne and I think that humour runs in the family. We are a very happy family. When we all get together it's quite difficult as we tease each other relentlessly, so family gatherings are always fun.
I collect two things. One is books. I also have a collection of medical cartoons going back to about the 15th century. They are lovely to have and great to talk about. To relax I like to read and I take my wee dog for a walk. She's a beagle called Ailsa. There are lots of nice places in Glasgow to walk her and I always take her to Arran with me. She loves it there on the beaches.
I've had several heroes. All of whom have been my teachers. They have kept me on the straight and narrow and showed me how to do things well over the years. I think my fi rst professor, Sir Andrew Kay, was a great role model.
I don't hate things at all. I like to think that I just get on with things. There may be small things that irritate me but there's so much in this world to interest me that I don't waste time worrying about the things that I don't like.
Sir Kenneth Calman's memoirs, A Doctor's Line, is available HERE. https://sandstonepress.com/books/a-doctors-line