The life of Thomas Telford to be marked at festival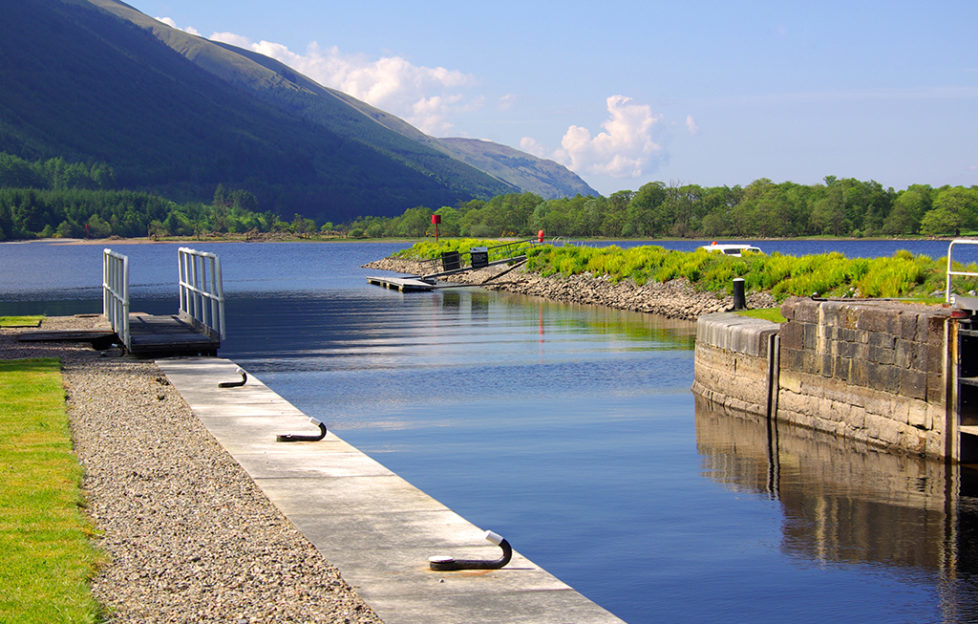 Thomas Telford is one of the most influential Scots of the last couple of hundred years – and yet he's largely anonymous in the land of his birth.
Many may know and recognise his name, but his contribution to not just Scotland, but the rest of the UK, often passes under the radar.
A civil engineer, architect and stonemason, he was responsible for many bridges, roads and canals across the country.
Now, Telford's achievements have been recognised in a biography by Julian Glover.
He will be speaking about his book, Man of Iron, at the forthcoming Boswell Book Festival, taking place in Ayrshire from May 4-6.
In his diligent work, Julian delves into Telford's life, being born in 1757 in the Scottish Borders, how his father died in his infancy, plunging the family into poverty. However, Telford's life then soared to span almost eight decades of gloriously obsessive, prodigiously productive energy. Few people have done more to shape our nation.
Julian told Scottish Field: 'There's three reasons why I wrote this book, really. One was that I really care about infrastructure and am fascinated by history. Thomas Telford put physical objects in place that helped to move us around. The second is that my parents have a house in Shropshire, an area Telford made his own and spent much of his life there – to the extent they named a town after him. The third was that I was surprised at how little known he is in Scotland, even though he should be up there with Brunel and people like that.
'No modern book has tried to tell the whole story of Thomas Telford.
'When you say his name, most people will say they have heard of him, but they don't actually know anything about him. I thought his story was just amazing and it's not just that he should be famous – he deserves so much recognition for what he did.
'At the time I was writing it, I was working in Government, so this was quite a release from the day job. One of the things with Telford is that he did so many thing over such a great period of time, from the end of the 18th century, up to 1834.
'He did a lot of work in England, but he would come back to the Borders, and would go down to Wales and London, and then up to the Highlands, so he travelled a lot.
'He went to Sweden twice, but didn't leave the country that much because we were at war with France for the main part of his career. Telford consulted with people abroad and built a canal half way across Sweeden, which is still in use.
'It looks like the Caledonian Canal, which was built at the same time, and we know he received the letter from Sweden inviting him to create their canal, when he was at the Caledonian Canal.'
He built churches, harbours, canals, docks and the famously vertiginous Pontcysyllte aqueduct in Wales. He created the backbone of our national road network. His bridges are some of the most dramatic and beautiful ever built, most of all the Menai Bridge, a wonder then and now, which spans the dangerous channel between the mainland and Anglesey. His constructions were the most stupendous in Europe for a thousand years, and – astonishingly – almost everything he ever built remains in use today.
Researching Telford was a tough task for Julian.
He explained: 'It was a huge challenge, as people writing biographies find that there is so much information, but you want to tell a story that engages the reader. As Telford worked for so long, there was a huge collection of documents to go through. I came to Edinburgh and went through everything at the National Library, and I'm sure there will be plenty more documents across the country.
'When you have so much fascinating material, do you have to say to yourself, "Stop!"
'I had to step back, because I could have done a whole book on the creation of the Caledonian Canal and the roads of the Highlands. When Telford first went to Inverness, it was incredibly inaccessible because the road structure was so poor, but he changed all that. The road that's the A9 now was effectively put in place by Thomas Telford, a couple of hundred years ago.'
In an age in which economics, engineering and national identity came together, Thomas Telford's life was a model of what can be achieved by persistence, skill and ambition. Drawing on contemporary accounts, this, the first full modern biography of Telford, at once intimate and expansive, is an utterly original portrait. It is a book of roads and landscapes, waterways and bridges, but above all, of how one man transformed himself into the greatest engineer Britain has ever produced.
Julian concluded: 'The thing that really leapt out at me was the work Telford did in Scotland.
'I knew about his work in Wales and Shropshire, but I hadn't really grasped just how important his work was in Scotland. When I started, I thought I would go and visit his birthplace near Langholm, but I very quickly became entranced. I drove around the Highlands, far more than I expected to, so when I returned the hire cars with thousands of miles on them, I think they were quite surprised at Avis at Waverley Station!
'Scots should be very proud of what Thomas Telford did.'
The Boswell Book Festival is the world's only literary festival of biography, held at Dumfries House in Ayrshire. Guest speakers this year include Dame Judi Dench, Anthony Horowitz and Giles and Mary from TV's Gogglebox.
Tickets are available HERE or by calling 01563 554 900.