Remembering the woman who changed hospice care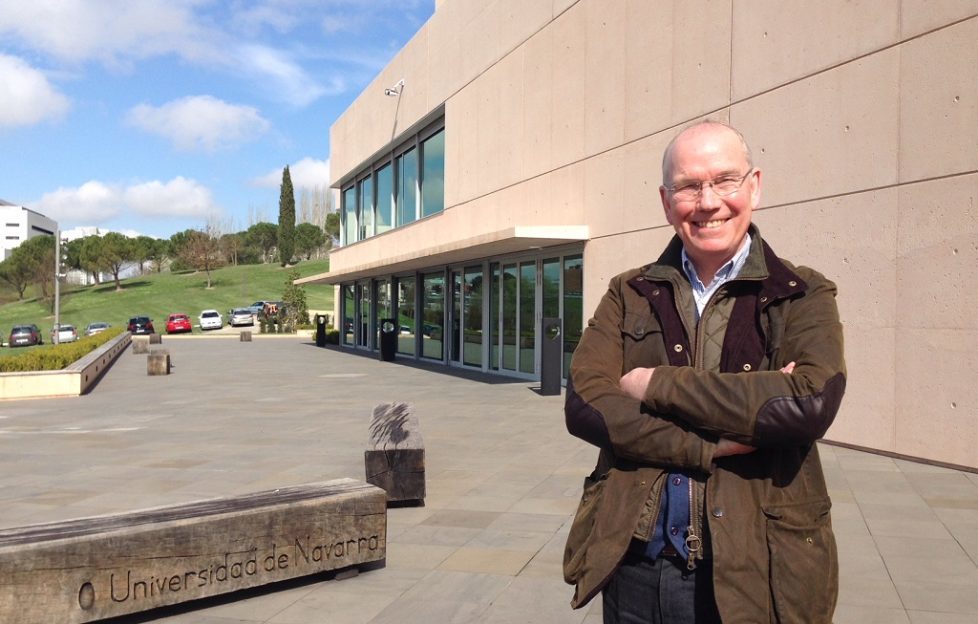 Care for the terminally ill is something that people take for granted, but an academic is to speak about the woman who shaped things to the way we know them to be today.
Cicely Saunders will be the focus of Professor David Clark's talk at the Boswell Book Festival in Ayrshire next month, the world's only festival of memoir and biography.
Professor Clark, based at Glasgow University's Crichton Campus in Dumfries, has written a biography of Cicely. Born at the end of World War One into a prosperous London family, she struggled at school before gaining entry to Oxford University to read Politics, Philosophy and Economics.
As World War Two gained momentum, she quit academic study to train as a nurse, thereby igniting her lifelong interest in caring for others. Following a back injury, she became a medical social worker, and then in her late 30s qualified as a physician.
By now her focus was on a hugely neglected area of health services: the care of the dying. When she opened the world's first modern hospice in 1967 a quiet revolution got underway. Education, research and clinical practice were combined in a model of 'total care' for terminally ill patients and their families that quickly had a massive impact.
Cicely Saunders died in 2005, but her legacy was firmly established, in the growing field of hospice and palliative care, which had now gained global recognition.
David said: 'My work on this book goes back more than 20 years. I was invited, as a sociologist, to work with clinicians in the north  of England, looking at the issue of terminal care. I'm also a historian and interested in health care and the history of hospices, especially the role that Cicely Saunders had played.
'I then realised that Cicely's contribution was started to slip away in terms of her recognition, so I got some money together to do some work to preserve her legacy, and recorded interviews with people who had set up hospices, including Dr Anne Gilmore at the Prince and Princess of Wales Hospice in Glasgow.
'Cicely helped and identified key people, and I began to realise from the vast amount of documents and records in St Christopher's Hospice, there could be a lot more to it than the book I originally thought of.
'That set me off on a journey of exploration, with Cicely initially, to think actively about her personal records, and they have now been archived at St Christopher's in London.
'During the last 10 years of her life, I edited two books, one of Cicely 's letters and another was her selected writings. I wanted to write her biography, and the idea was that it wouldn't be published until after she had died. She knew I wanted to do this, so I interviewed her on her own with this biography in mind.
'There was a biography of Cicely published in the 1980s when she was still alive, but I felt there was still a lot more to tell about her. With the letters and selected writings, plus the biography, there's a lot of detail about Cicely's life.'
Although she may not be a household name, the work that Cicely did continues to have an impact on people today.
David added: 'Indirectly, she's touched the lives of millions of people in Britain. In the 19th century, hospices were usually run by religions or individuals, but she changed all of that. What was different about her approach in the 1960s was there were no wider influences on her, and her idea was to replicate the TLC from the religious side, but with added research and education. I would say St Christopher's became the first modern hospice as we know them today.
'Cicely has maximised their impact over the years. Soon after St Christopher's got going, other people came to see it, and things as we know them today grew from there.'
The forthcoming Boswell Book Festival will take place in Dumfries House, near Cumnock, in Ayrshire, from May 4-6.
David concluded: 'I'm really looking forward to attending. A festival of memoir and biography is a nice format for an academic, as we will be able to have a good conversation afterwards. Claire Weatherall, a neighbour of mine, has an interest in this area as she helped to set up a hospice on Hong Kong.
'I'm absolutely delighted the festival wanted to include me in the programme. I'm looking forward to it so much that I've invited my boss to it! Hopefully, by speaking at the festival, I will be able to shed a bit of light on the topic of hospices and the start a discussion on the care of the terminally ill.'
Click HERE for more ticket details and information on the Boswell Book Festival.