Packed programme for 20th Wigtown Book Festival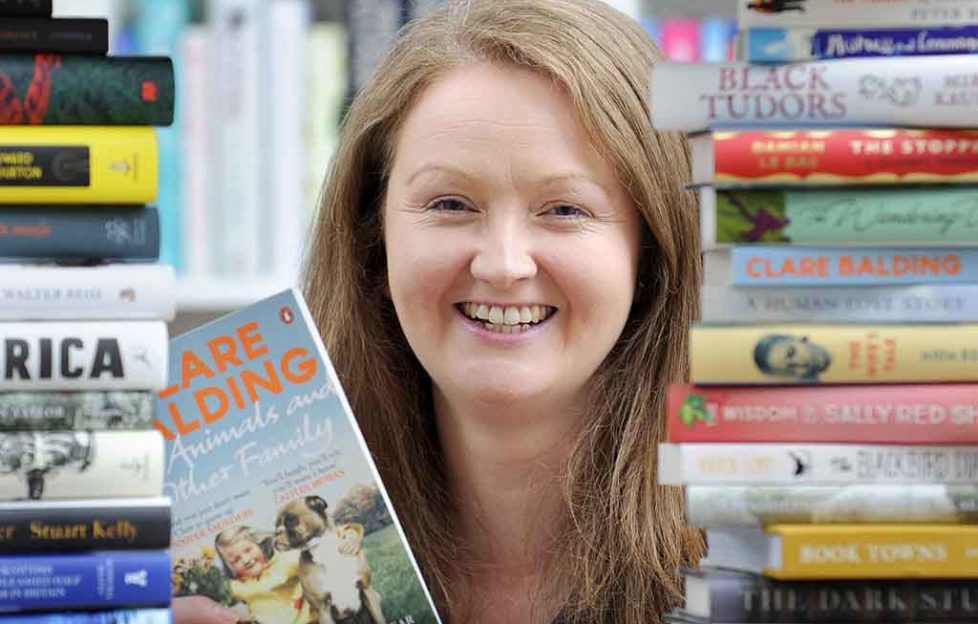 Scotland's National Book Town is set to celebrate its 20th birthday with 10 days of events and entertainment featuring authors, campaigners, comedians and poets.
A packed programme of authors, celebrity speakers and events has been unveiled for the 20th annual Wigtown Book Festival – which has been described as the 'brightest jewel on the festival circuit'.
Visitors to Scotland's National Book Town during the festival, which runs from 21 to 30 September will be able to see broadcaster, writer and presenter Clare Balding along with bestselling author Patrick Gale, and comedian Susan Calman who danced her way into the hearts of millions on Strictly.
Others include Louis de Bernières, who first captivated readers with Captain Corelli's Mandolin, celebrated landscape artist Andy Goldsworthy, equality campaigner Jo Swinson MP, comedian and radio presenter Robin Ince, historian Tom Devine, leading crime writer Ann Cleeves, actor, writer and comedian Arabella Weir, philosopher John Gray, mountain walker and writer Cameron McNeish, and broadcaster and writer Sally Magnusson.
There will also be a series of events as special celebrations for the 20th festival. These include panel discussions offering writers' perspectives on how Scotland has changed in the past two decades and what Europe will look like 20 years from now.
Adrian Turpin, Wigtown Book Festival artistic director, said: 'The 20th festival is a very special moment for us and we are celebrating with a vibrant and exciting line-up of guests. Some are new to the event, others are old friends.
'We are also seizing the moment to look at a series of wider issues, including the ways in which Scotland has changed – for better or worse – since the late 1990s. And in a country, a continent and a world riven by upheaval and uncertainty we will explore what things might be like when the 40th festival comes around.
'It's one of the great strengths of an event of this kind that we can bring together some of the most creative people alive today to get new insights and perspectives on every aspect of the past, present and future. Another is that we have a lot of fun.'
Professor Dame Sue Black, the forensic anthropologist who became a household name with her TV series History Cold Case, said: 'I am so looking forward to Wigtown book festival. It's the brightest jewel on the festival circuit and I know it is going to be a really precious experience.'
Stuart Kelly, critic, journalist and author, who has been chairing Wigtown Book Festival events for more than a decade, added: 'It's a festival I absolutely love. What makes it special is that it has carved out its own identity. Every year Wigtown is distinctive.
'It's also powerfully rooted in the area and the local people, offering a great deal for them and about their region as well as bringing in famous writers from all round the world.'
And 2018 will be no exception with an impressive line-up of authors and poets either based in, or writing about, Wigtown and the rest of the southwest Scottish region of Dumfries and Galloway.
Historian Ted Cowan will discuss John Ross of Stranraer's ill-fated voyage to discover the Northwest Passage, Shaun Bythell talks about his bestselling Diary of a Booksellerone year on and Sara Maitland presents A Pocket Pilgrimage – St Ninian's Cave.
Julia Muir Watt will look at Whithorn: An Economy of People, and Mike Morley shares stories of sacrifice and bravery from his book Wigtown Warriors. Meanwhile journalist Stephen Norris explains the unique charm of the Galloway hills and Jessica Fox discusses her re-released memoir Three Things You Need to Know About Rockets, which has now been optioned by a major Hollywood film company.
The festival is supported by Dumfries and Galloway Council, EventScotland part of VisitScotland's Events Directorate, Creative Scotland and The Hollywood Trust.
The festival programme caters for all ages and interests. There is the Big Wig children's programme and WTF for young people. There are also film screenings, drama, poetry, music, visual art and the ever-popular Wigtown's Got Talent contest.
For full details of Wigtown Book Festival click HERE.