Graham Norton joins the Big Scottish Book Club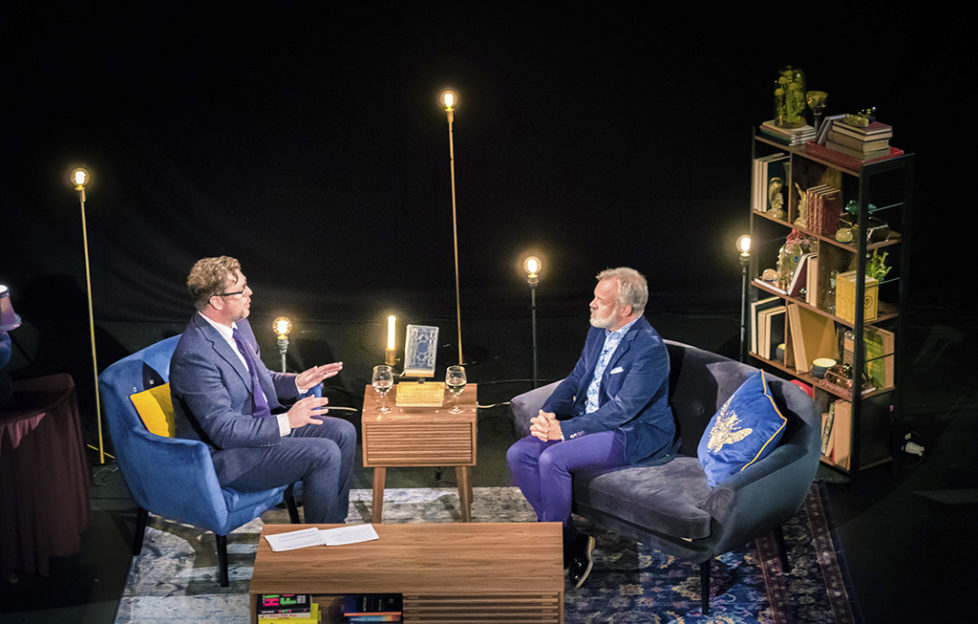 The last edition in the current series of the Big Scottish Book Club features TV chat show host Graham Norton.
Glasgow-based LGBT+ book group Tales from the City manage to get a scoop out of TV's top celebrity interviewer.
And all will be revealed in the latest episode of The Big Scottish Book Club, which goes out this weekend.
Writer Damian Barr hosts The Big Scottish Book Club from The Tower Digital Arts Centre in Helensburgh.
The theme of this week's show, which is the fourth and final part of the run, is secrets and lies.
Chat show host turned best-selling author Graham Norton joins Damian to talk about his latest work of fiction A Keeper; crime writer Denise Mina discusses her novel Conviction and screenwriter and novelist Patrick Gale chats about his book Take Nothing With You.  Barr is also joined by playwright and poet Inua Ellams reciting his poem, Swallow Twice.
For this edition, Damian Barr also met up with the Tales from the City book club in the West End's Hillhead Library.
And the group had a special question for Graham Norton about his next novel which he is currently writing.
The Big Scottish Book Club will be shown on Sunday, 1 December, on BBC Scotland, from 10-11pm.