Boswell Book Festival to hear from Grenfell duo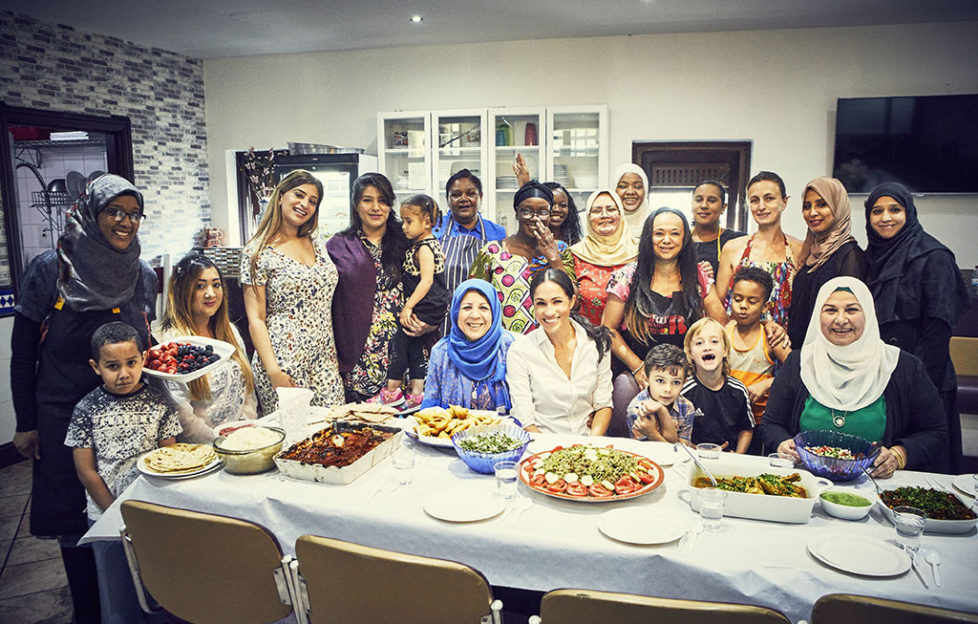 As is often the case, the most awful of tragedies can bring out the very best in a community.
Following the devastating fire at Grenfell Tower in 2017 a group of women would gather at the community kitchen in the Al-Manaar mosque.
Twice a week they would cook recipes they had grown up eating in the many countries from where they had all come to live in London.
They would have wanted to open every day but funding was short; then into their lives came a guardian angel in the shape of Meghan Markle, now HRH The Duchess of Sussex.
She helped out in the kitchen, ate the food and then wrote a foreword to a cookery book called Together which was dedicated to all those whose lives were impacted by the fire at Grenfell Tower.
With her support the book shot to the top of the best selling book charts and raised hundreds of thousands pounds to help keep The Hubb Kitchen going.
Two of the women, Faiza Hayani Bellili and Leila Hedjem are now coming to the Boswell Book Festival on Sunday 12 May to talk about the book, food and their experiences at Grenfell.
The Boswell Book Festival is held each May in Dumfries House, Cumnock, East Ayrshire. The Festival is named after James Boswell, a writer from Ayrshire who is regarded as being the inventor of modern biography.
Bestselling authors put the art of confessional memoir and biography-writing on show in the glorious setting of Dumfries House, , in which the festival is based is a beautiful stately home and was designed by the Adams Brothers. It is home to an amazing collection of Thomas Chippendale furniture and is set in 2,000 acres in Ayrshire.
The house and furniture was secured for the nation as a result of an initiative brokered by HRH Prince Charles and using £20 million of his own charitable foundation funds..
Authors featured by Boswell Book Festival in the past have included Sally Magnusson, Kate Adie, Bill Paterson, John Byrne and many more.
Scottish Field has been given the recipe for Faiza's delicious Upside Down Plum Cake as a little taste of the book. Together: Our Community Cookbook, is published by Ebury Press, priced £9.99.
Click below to read the recipe.
Faiza Hayani Bellili's Caramelised Plum Upside-Down Cake
Tickets are available at www.boswellbookfestival.co.uk.