Scotland's major conflicts in one book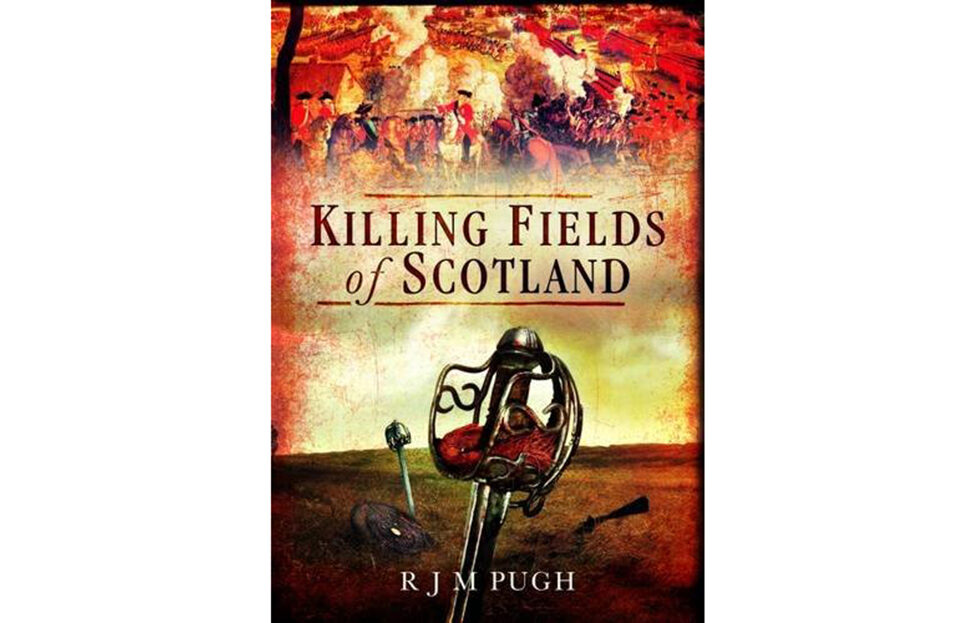 For somebody taking a stroll on the barren fields of the Highlands to enjoy the immense peace and tranquility of the place today, it can be hard to imagine that the very same lands were once loud with the battle cries of brave and determined soldiers.
They ended up being soaked with the blood of many a Scotsman who armed themselves in their desperate fight for land, independence, internal security or political stability from which they hoped for economic, social and cultural development.
Conflict is unavoidable and starting a battle to resolve a conflict is a universal strategy.
However, the result of each clash is unique. These are the details that RJM Pugh was interested in unveiling when he set out to research some of the most significant battles fought on Scottish soil from the Roman times onwards.
In AD 83, Agricola's determination to subdue the tribes of Northern Britain started the Roman occupation and eventually led to the Battle of Mons Graupius. It was a devastating defeat for the Caledonians, but at the same time taught the native tribes that strength lay in unity and significantly contributed to the unification of Scotland.
The arrival of the Normans started a period of constant war and the struggle against the invaders would last for nearly three centuries and came to be known as the War of Scottish Independence.
Most people are familiar with references to Scottish battles such as Bannockburn and happily hold up banners of the sign '1314' in their support of the Scottish rugby and football teams, or sing Scotland's unofficial national anthem The Flower of Scotland, which also celebrates the battle.
However, most know very little about the conflict itself, which ended with a significant Scottish victory in the struggle for independence.
In fact, there were very few peaceful periods in the history of Scotland before 1746 when, at the Battle of Culloden, the attempt to reinstate a Stuart monarch on the throne of Britain was stopped and with it the last pitched battle was fought on British soil.
The Killing Fields of Scotland provides details of the armies and the generals and an account of each conflict, the events leading up to it, and the aftermath.
It provides maps and illustrations of the position and movement of troops as well as pictures of important places and people.
Not an easy read, but the book contains indispensable knowledge for an in-depth understanding of how Scotland evolved to be the country it is today.
The Killing Fields of Scotland AD 83 to 1746, by RJM Pugh, published by Pen and Sword, £25.