Big names for contemporary Burns festival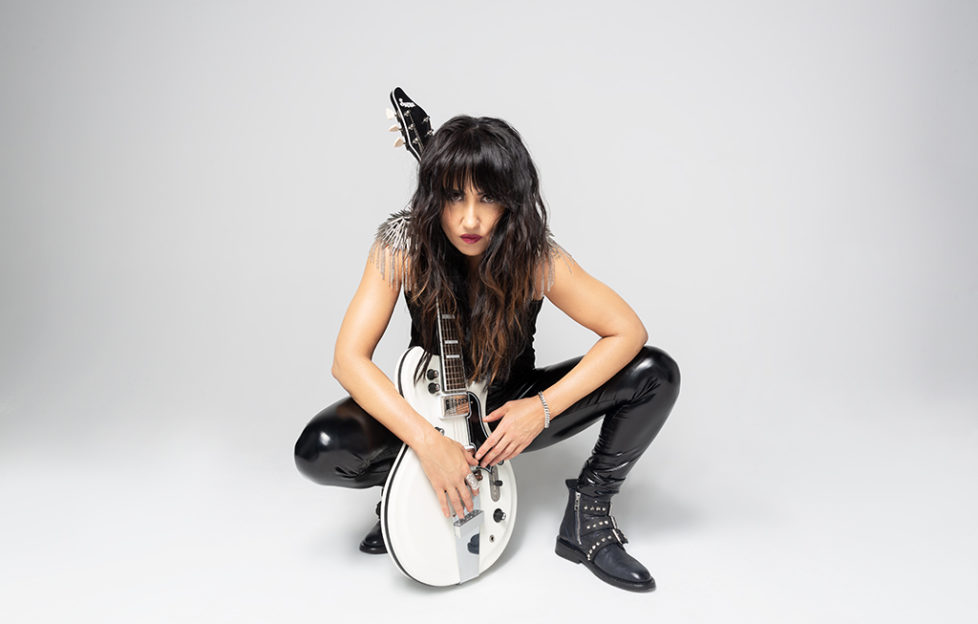 The world's biggest contemporary Burns celebration has announced some top class names for their 2019 event.
The Big Burns Supper takes place from 24 January–3 February in Dumfries, with 111 events across 11 days of world class music, comedy, theatre and cabaret.
Scottish rocker KT Tunstall, award-winning contemporary Scottish folk band, The Peatbog Faeries and psychedelic cult rockers, Colonel Mustard and the Dijon Five join comedians, celebrity hosts and some of Scotland's top party animals to blow the roof off the world famous Spiegeltent for a Burns celebration quite unlike any other in the world.
Other names on the list include Frank Turner, Ed Byrne, Craig Charles, Hardeep Singh Kohli, Hebrides Ensemble, Bootleg Beetles and Brainiac Live.
Tickets went on sale today, Wednesday, 30 October.
The festival plays host to a hugely exciting array of musical talent to suit every possible predilection. Acoustic-folk extraordinaire and one of the UK's finest singer/songwriters Frank Turner (31 January) shares classic hits and tracks from his new album with an intimate solo performance.
Actor, presenter, DJ, funk and soul icon, Craig Charles (1 February) will keep the dancefloor packed into the wee small hours followed by a very special afternoon celebration of Scottish trad music as one of the fastest rising bands on the UK Folk scene, Talisk join Tide Lines (2 February) an upcoming powerful 4-piece from the Highlands for a proper foot-stomping workout!
The London Gospel Community Choir (26 January) one of the UK's leading gospel choir who have performed alongside the likes of Tina Turner, Puff Daddy and Sting bring their stunning harmonies followed that night by an entirely different musical experience with Ibiza Live (26 January), think a collision of DJ's, sax, live bands and circus for a late-night party.
Leading contemporary chamber ensemble, Hebrides Ensemble (28 January) who have established themselves as one of the foremost chamber music collectives in the UK delight audiences with celebration of trios, and quintets including Bach and Mozart.
Comedy plays a strong hand across the festival programme featuring some of the best comedic talents from around the world including; top Irish stand-up comedian, TV presenter and actor Ed Byrne (1 February), Scottish comic, BBC Radio 4 Sketchtopia host, Celebrity Big Brother star and Question Time and This Week regular Hardeep Singh Kohli (27 January) and International superstar, the boy wonder of Berlin, Hans Like a German (27 January) who is currently starring in America's Got Talent!
The Big Burns Festival Fringe runs every Friday and Saturday of the festival with an innovative and challenging programme designed to showcase emerging artists and new work from established companies.
Performances are housed in the pop-up festival venue, The Container Theatre which was created by festival organisers last year as part of their continued commitment to support theatre performers, producers and directors with accessible performance space and programming. Programme highlights include; We know now Snowmen Exist, is a ground-breaking piece of new writing which has emerged from the festivals Creative Sparks programme for new ideas, and tells the story of four girls who go missing in the Scottish mountains. Alan Bissett offers a distinctly Fife perspective with the highly comical The Moira Monologues, and if kitchen sink sounds too much like your own life, there is always the highly entertaining Scottish Falsetto Sock Puppetry.
Cabaret is the frantic beating heart of the festival and no stronger example of its ability to provide a contemporary reflection of Burns can be found than through that of the home-grown cabaret smash-hit, Le Haggis. Expect a heart wrenching Celtic rock harmony laid on rhythmic tribal anthem from an incredible live band of Scottish musicians alongside an international host of variety acts.
It's not La Clique and it's not La Soiree, it's Le Haggis and it's a Scottish national treasure. Returning after last year's storming success is Queer Haggis (26 January) which this year welcomes a brand-new cast of the nation's most celebrated LGBT artists peppered with a tight bondage of cabaret, aerial acrobatics, drag and disco.
Big Burns Supper 2019 ensures that audiences of all ages are welcome to celebrate together. Kicking off with the Youth Beatz Take Over (24  January) when for one night only Scotland's biggest free youth music festival will take over the BBS Spiegeltent for a brilliant night of live music and DJs. Following a hugely successful run at the Edinburgh Festival Fringe in 2018, strap on your safety goggles and get ready of science's greatest and most volatile show, Brainiac Live! (2 February). A fabulous Family Roller Disco (26 January) and the return of last year's hit Baby Loves Disco (27 January) alongside a very special Family Sunday (27 January) featuring a blend of locally sourced bands including up and coming Kasama, and Juke Box Bingo which is in interactive musical quiz for all the family and completely free. The festival retains its popular kids go free at music shows offer, as well as the students go free offer to help encourage audiences of the future.
Big Burns Supper 2019 will conclude with an interactive arcade game projected through centre of Dumfries with computer games being played on buildings as the finale light show to the festival which will run from the 31 January–3 February, titled, Arcade and co-produced by live art agency, D-Lux.
Executive Producer, Graham Main said: 'Our 2019 Festival is packed full of surprises, featuring big names acts alongside quirky and interactive moments for everyone to enjoy. There isn't a Spiegeltent programme in the world that beats our artistically diverse and intimate programme, offering local audiences and visitors a warmly authentic winter festival experience.
'2019 marks the eighth year of the Big Burns Supper and we are hugely grateful to our loyal local audiences who support every aspect of the festival, from buying tickets to performing themselves. This local support, coupled with the thousands of visitors and new audiences our festival attracts gives Big Burns Supper it's heart. It's the sense of togetherness, of coming together to celebrate culture in the dark winter nights that Burns himself held dear and which Burns Supper's all over the world seek to mark, we just pride ourselves in doing it a bit differently here in Dumfries!'
KT Tunstall said: 'I'm delighted to be a part of 2019's Big Burns Supper. It's always fun to celebrate Burns Night, but it's been a long time since I spent one in Scotland, so I'm definitely doing it right in 2019!'
Tickets on sale from 30th October 2018 via www.bigburnssupper.com or by calling 01381 271 820.