Bid to bring more live music to Edinburgh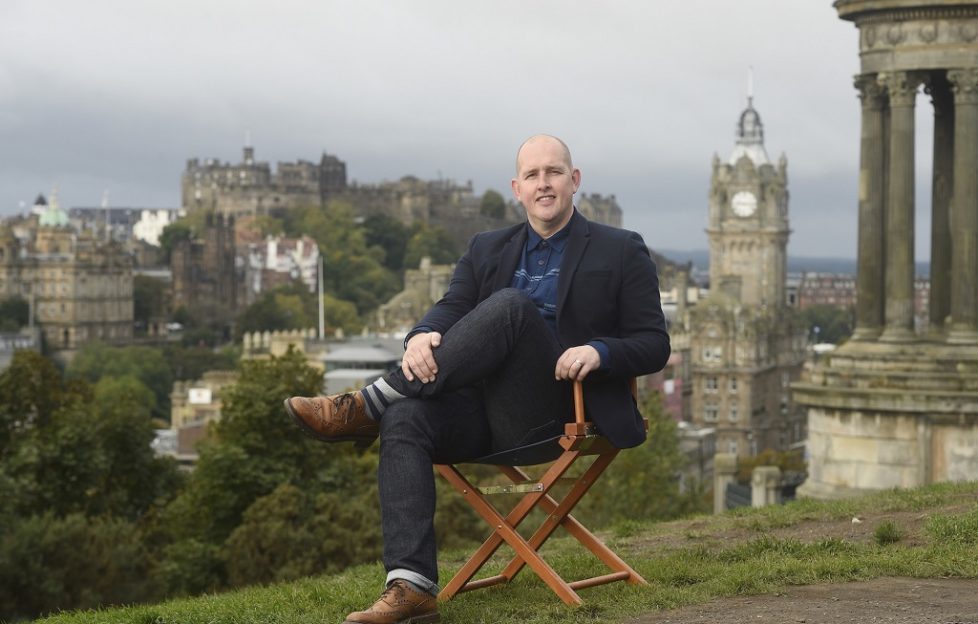 A new boutique music promoter has launched a vision to help make Edinburgh one of the most exciting cities for music in the UK – and to support mental health.
Edinburgh Music Lovers (EML), which launched on Saturday at Summerhall, with a debut Scottish appearance by critically acclaimed American musician Colin Stetson, has been set up by former music journalist and PR specialist Jim Byers.
He believes that, despite issues with previous venue closures and noise restrictions, Edinburgh is entering a new era for live music, bolstered by the emergence of several new venues.
His aim is to collaborate with the music community and the City of Edinburgh Council to help support the city's music renaissance. In doing so, EML aims to help Edinburgh become a major destination for the booming 'music tourism' market, which other cities such as Glasgow are already benefitting from.
As well as staging occasional boutique music events and programming music for some of the city's venues, Byers's key ambition is to establish an annual music festival in Edinburgh, to be launched in February 2020.
The new venues for Edinburgh include the revived Leith Theatre, which is heading closer to being able to host regular events next year, the £45 million IMPACT Centre, a 1000-capacity space that will be available for contemporary music events, and the planned £25 million redevelopment of the Ross Bandstand.
Other positive venue developments include refurbished spaces such as the Rose Street Theatre, and the Old Dr Bells Baths in Leith; with the Queen's Hall and King's Theatre both in line for upgrades.
In addition, there is a proposed new venue from music charity Neko Trust; a live music space planned in the new Virgin Hotel, and it is believed that the Fruitmarket Gallery may also host live music events when it expands into what was formerly Electric Circus. Edinburgh University's Teviot Row House is also to be expanded to include a new venue.
Jim said: 'Edinburgh has a thriving music culture, but we want to help make it even stronger and the emergence of these new venues will be a game-changer for the city.
'Together with the success of local artists such as Young Fathers and the dedication of the existing music community, Edinburgh has an affluent and growing population, a huge number of students and a strong creative culture. The city has all the pieces in place to become one of the most exciting cities in the UK and beyond for music.'
With the Assembly Rooms being used more often for music events, occasional gigs at the Festival Theatre, more events expected at McEwan Hall, and a music enthusiast now at the helm of The Edinburgh Playhouse, Byers believes things are looking bright for music fans in the city.
These developments are all in addition to Edinburgh's core venues such as Sneaky Pete's, The Mash House, Bongo Club, La Belle Angele, Summerhall, Liquid Rooms, Corn Exchange, and The Usher Hall.
Scottish music and event promoter Pete Irvine, who has been informally mentoring Jim Byers during the set-up of EML, has supported EML's plans. Irvine kick-started the music scene in Edinburgh in the 70s when he co-founded Regular Music before later helping to revive the Glasgow Barrowlands and later creating Edinburgh's Hogmanay, among other notable achievements.
He said: 'I've been speaking with Jim for several months as this great project has emerged. I admire his ambition and think he has the passion and vision to see it through and make a real contribution to the music scene in the city.'
Councillor Donald Wilson, Culture and Communities Convener for The City of Edinburgh Council, said: 'We recognise the value of music in the city and people's lives and we welcome EML's contribution to strengthening Edinburgh's reputation for culture.'
Dougal Perman, chair of The Scottish Music Industry Association, said: 'As the representative body for the country's music scene, we support music business in Scotland. We believe a thriving music scene in Edinburgh can only benefit Scotland's reputation and welcome EML's plans.'
Through its events, EML will raise awareness of mental health and funds for its partner, SAMH, the Scottish Association for Mental Health.
Jim's father committed suicide when he was 10, an event that had lasting impact on his own mental health and led to struggles with depression in later life.
He said: 'Music has always played an extremely important part of my life, especially in helping to change or improve my mood. In my experience, and as evidence shows, the live music experience in particular can provide a hugely uplifting experience.'